June 01, 2019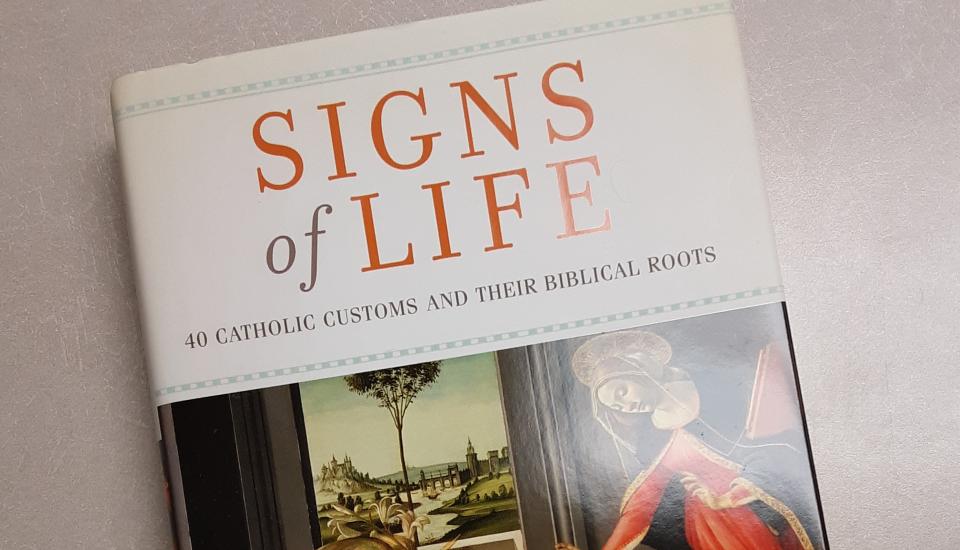 Church of St. John - Trenton
---
We are most grateful for the Black and Indian Mission funds we receive at St. John the Baptist Parish in Trenton. Because of this generous grant, we are able to carry out evangelization efforts that we normally could not achieve. As a pastor of three parishes, I am convinced of the importance of getting valuable resources to our parishioners, many of which, I believe, change hearts and minds. I have placed another order of cd's and books with Augustine Institute and Dynamic Catholic. Four of the pictures I am sending are some of the new books I ordered and which are available for our parishioners to read. It is always good to hear how people enjoy the books and how they are helping them in their spiritual life.
A book that I am excited to include in this quarter report is, signs of Life, by Scott Hahn. We were able to handout over eight hundred copies between our three parishes. This book is helpful for catechizing individuals on various Catholic customs and their biblical roots, aiding them to realize the deeper realities that the signs and symbols of our faith point to.
Additionally, we were able to host a Lenten retreat for men in March, led by Msgr. Gregory Schlesselmann, a formation director, author, and speaker from the Fargo Diocese. We were pleasantly surprised by the attendance of fifty-five men. They were inspired by his profound insight into men's interior lives and their identity in Christ as beloved sons, loyal brothers, chaste husbands, and loving fathers. In a world where it is difficult for men to see themselves through the eyes of Christ, this retreat was crucial to helping them become in touch with their relationship to the Father and to realize how the lack of this primary relationship affects all other relationships in their lives. Fr. Russell Kovash, Pastor.