June 01, 2019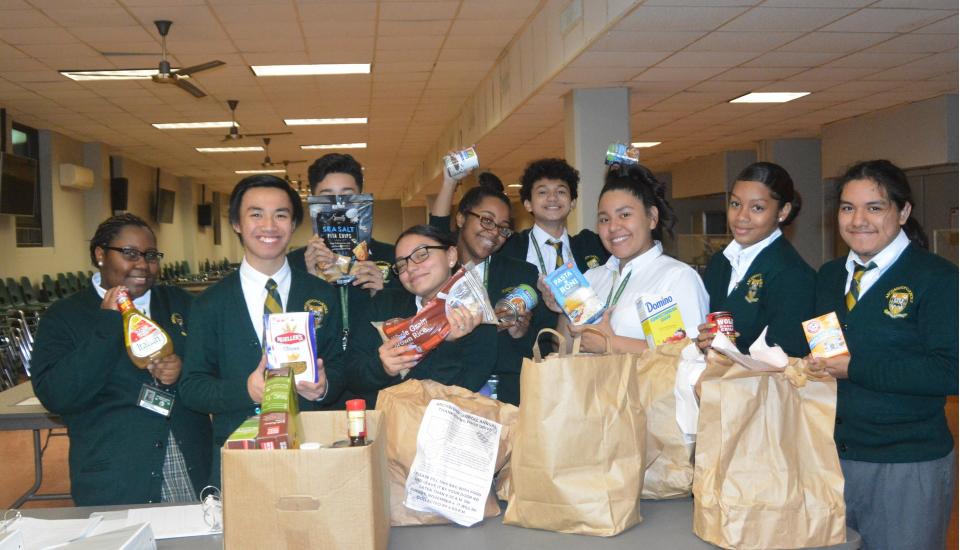 Archbishop Carroll High School
---
As the seniors walk the halls at Archbishop Carroll High School in the Archdiocese of Washington, they quickly realize these days are coming to an end. Toryn Smith, a senior at Archbishop Carroll, has challenged herself with a rigorous academic schedule that includes International Baccalaureate (I.B.), English and Anatomy. Mrs. Bruce, her sophomore year Biology teacher who inspired her to pursue a career as an obstetrician says, "Toryn is a hard-working, straight-forward student who isn't afraid to be herself. She also thinks just as hard as she works, making class environments more enjoyable and intellectually stimulating with her presence. I am confident that she has greatly benefited from her time and Carroll. I believe in her potential and success wherever she next lands." In just a few short days, she will graduate and in the fall will be attending Towson University with a major in Biology.
As Toryn's senior year concludes, she remembers all the activities outside the classroom. As a member of the peer ministry, she organized many of the student retreats for the school, including the weekend Kairos program. She enjoys being a peer minister because it allows her to be a role model for her peers. She also is very active as a stage crewmember for the theatre program making sure the lights and sound are perfect for the plays. Toryn will look back on all her memories at Archbishop Carroll High School and be grateful for her time there. Congratulations to the class of 2019!
Support from the Black and Indian Mission Office, through the Archdiocese of Washington, has provided tuition assistance to hundreds of African American students, like Toryn, over the last 12 years the opportunity to learn in a wholesome, faith-based and academically rigorous environment on their way to realizing their personal, career and community potential!