October 24, 2017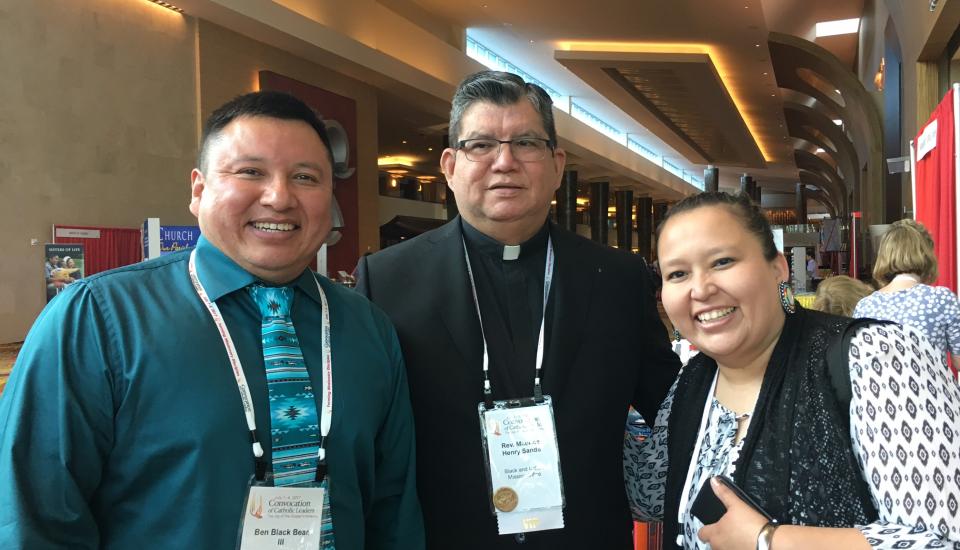 "The Convocation of Catholic Leaders: The Joy of the Gospel in America" was a four day conference that took place in Orlando, Florida this past July 1 through July 4.  This special one-time event was convened by the United Sates Conference of Catholic Bishops to provide Catholic leaders from across the United States with a joyful experience that would set them on fire so that they could go forth as missionary disciples and proclaim Christ's message of salvation to the people residing in their local dioceses and in the whole world. 
The Convocation was attended by 160 bishops and more than 3,500 delegates from 155 dioceses and more than 200 Catholic organizations.  Bishops, priests, men and women religious, and lay participants spent the four days of the Convocation participating in liturgies, prayer and devotional services, plenary sessions, and breakout sessions in which they heard panel presentations and participated in small group discussions.
The Black and Indian Mission Office was one of the major sponsors of the Convocation, providing scholarships for many African American and Native American delegates who attended the Convocation as members of their respective diocesan delegations.  Fr. Henry Sands, Executive Director of the Black and Indian Mission Office, was a panelist in two of the many breakout sessions offered at the Convocation.  His participation in the "Reaching Out to All Cultural Families: Healing the Experience of Exclusion" breakout session provided him with the opportunity to speak about the negative impact of the difficult experiences of exclusion on Native Americans and African Americans Catholics and to also speak about his own experiences of God's grace and healing in his life.