July 16, 2021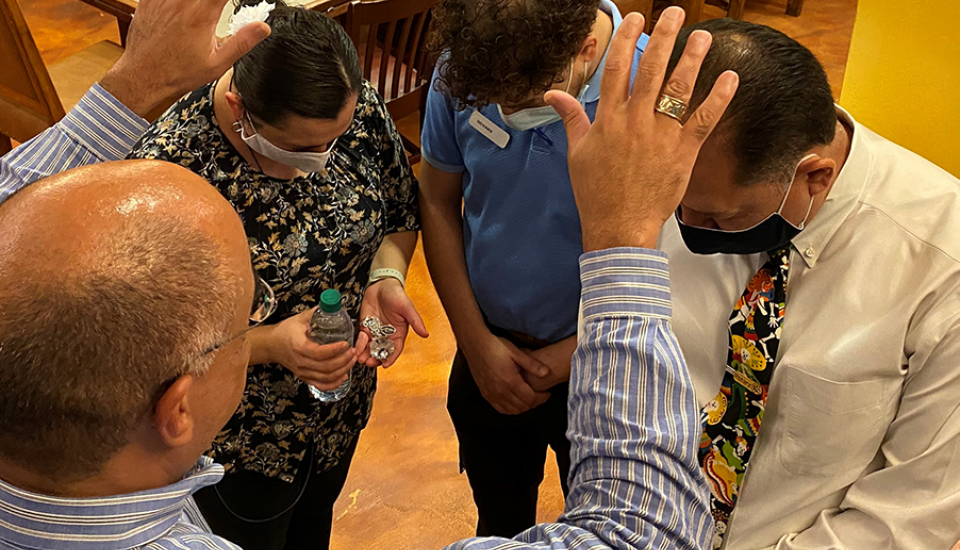 Office of Black Ministry
---
Bishop Shelton J. Fabre of Houma-Thibodaux and chairman of the U.S. bishops' Ad Hoc Committee Against Racism visited Austin on October 2-4, 2020. During his visit, he spoke with the diaconal community and the Black apostolate. On Saturday, Bishop Fabre joined Bishop Joe S. Vásquez of Austin for the concelebrated Mass of the Institution of Acolyte for the Diaconal Class of 2022, after which Bishop Fabre addressed the entire diaconal community for their annual convocation.
Bishop Fabre celebrated the Eucharist and visited with the Black apostolate at the historic Holy Cross Parish in East Austin on Sunday morning. Holy Cross was built in the 1930s largely because African American Catholics were often treated poorly at other parishes in the diocese. Holy Cross became a beacon to African American Catholics in the area. In fact, the late Auxiliary Bishop Joseph A. Francis of Newark had been a pastor of the historic parish.
A common theme in the bishop's addresses was how respect life and racism are closely intertwined. The On this weekend of Respect Life Sunday, Bishop Fabre ensured that all understood that the dignity of a person comes from the fact that "God created mankind in its image; in the image of God, he created them; male and female he created them" (Genesis 1:27). In view of the protests around the nation, the Bishop reminded the faithful that most of those who are "on the streets protesting" are hurting. Their hearts have been broken. They have experienced the pain and sorrows of racism, and they still carry the wombs. Their spirits have been trampled. We are called to have compassion and to their dignity. We are called to journey with them, if not physically, then through our actions, our responses, our solidarity, and our commitment to end the injustice of racism and discrimination.