May 29, 2020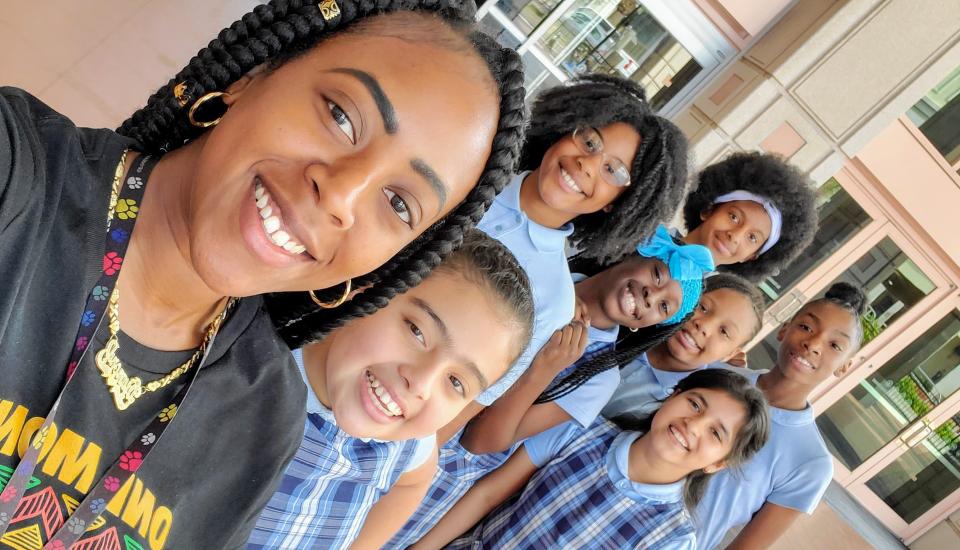 St. Peter Claver Catholic School
---
A staple around the school is the Mass choir lead by the 4th-grade teacher, Dr. Manning. She pushes the students to sing to the Lord with a heart filled with gratitude. It's a great way to celebrate Mass. We also had two resource teachers, the reading coach and ESE teacher that stepped up to take over the intermediate grades to provide consistency to the students. The teachers make our school a great place to learn.
Winter would not be complete without our Advent and Christmas celebrations at school. The students learned about the 4 weeks in Advent and the meanings for each week and we had our annual Christmas Show. Our Christmas show included all the students from the Early Childhood 3-year-old class up to the 8th graders. The middle school students put on the Nativity scene while the other students performed songs relevant to each of the scenes portrayed in the Nativity. The audience was able to sing along because we projected all the lyrics. We all connected to the Christmas story once again.
The students are really learning about how the Gospel is shared and learned in our world today. With the whole school community continuing to share their faith during morning prayer, reflection, and announcements. Every week we also pray for vocations. We designate a grade level to accept the traveling chalice and pray for all vocations. It's through the generous grant from the Catholic Negro American Mission Board that we the teachers of SPCCS are able to help students learn about our beautiful Catholic faith through educational experiences to our diverse school family.