January 15, 2022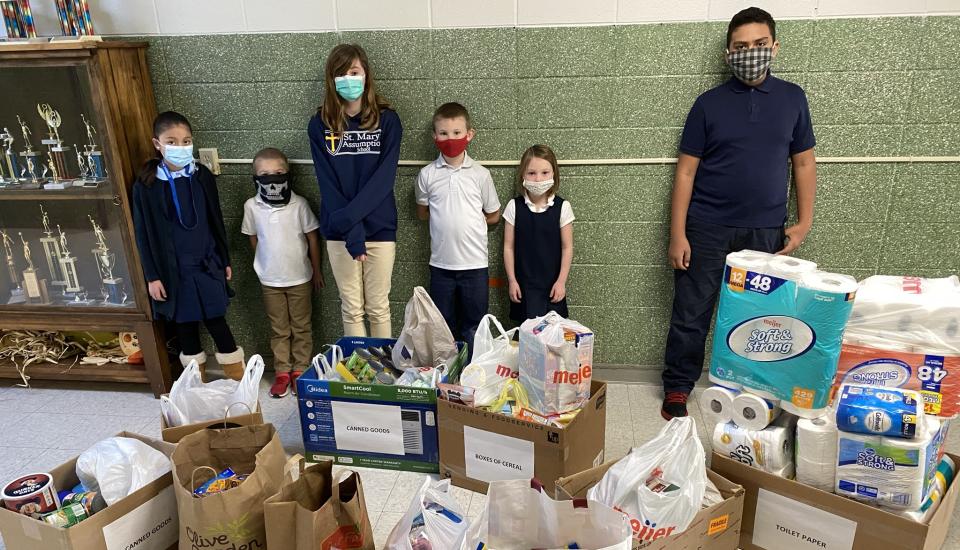 Diocese of Kalamazoo Office of Schools
---
A main focus of teaching in Catholic education is serving others and providing Christ-like caring to God's people. Our Catholic school students in the Diocese of Kalamazoo serve their communities by living the Corporal and Spiritual Works of Mercy. Throughout the school year, students partake in projects and activities to learn about the needs of others and find ways to assist them. They learn that no act is too small to make an impact.
Students often visit nursing homes to play games and read with residents, place flags at the graves of veterans for Memorial Day, do clothing, item, and food drives to help various local organizations.
Faith, knowledge and service are the three pillars of Catholic education. Being able to utilize grant monies to provide opportunities for students to attend our schools allows us to ensure our Catholic faith and values are being instilled in these students and, hopefully, last a lifetime.