December 01, 2020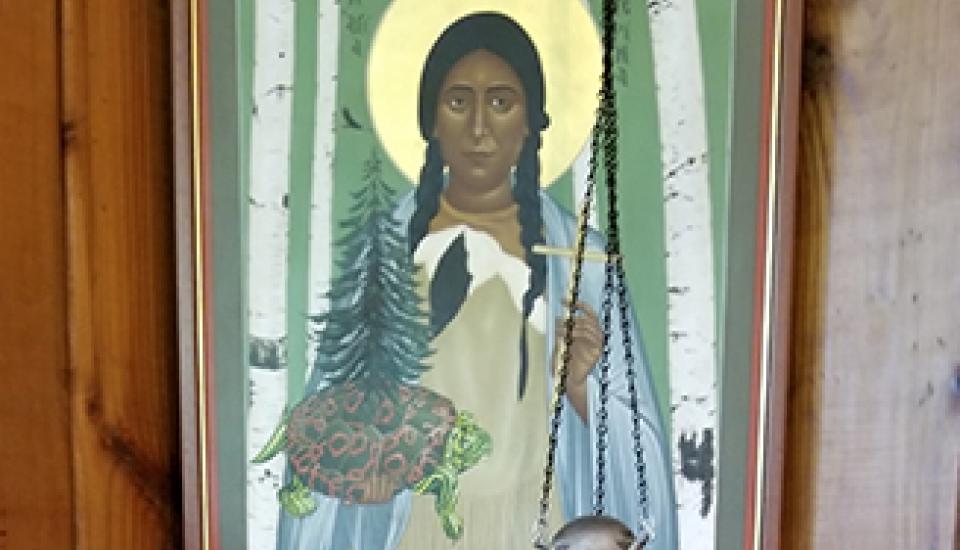 St. Kateri Mission
---
St Kateri Mission Church remains grateful to the Black and Indian Missions who keep us within the ministry of Fr Francis and Fr Fabian. Those who can travel to Mass from time to time and visit St Mary's in Arcata. We are grateful to the priests who express their desire to return to Hoopa in person. Circumstances still disallow their presence in Hoopa, however. The Hoopa Valley Reservation is home to new cases of Covid -19; and Humboldt County is seeing more new cases than since the beginning of the pandemic.
The Kateri Church Family stays connected with each other through phone calls and an occasional socially distant in-person visit. On November 20th and 21st; we took turns going to the church and doing some deep cleaning. The spiders had become altogether too comfortable. We even decorated the church in Advent colors and spent some privileged time with the Blessed Sacrament.
I wish that, by reading this; you could enjoy the sweet savor of Murphy's Lemon Oil as it graces the thirsty wood of the pews. We cherish our little church and look forward to the time when we can gather again. We are looking forward to the next Rummage Sale as well. The Hall and the Church are both closely monitored by our good tenants at the Rectory. The alarm system was also upgraded; which gives us an added sense of security.
We are all praying for our clergy and for our congregation as we endure these testing times.