October 24, 2017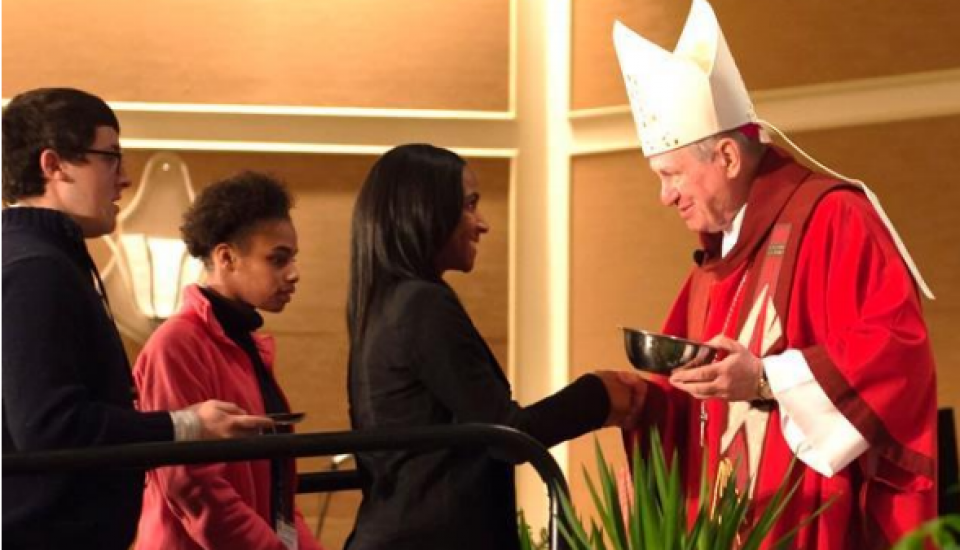 The Catholic Social Ministry Gathering is organized by the Department of Justice, Peace and Human Development in collaboration with 4 other USCCB departments and 16 national Catholic organizations. The 2018 Catholic Social Ministry Gathering shall be held on February 3 - 6, 2018 at the Omni Shoreham Hotel in Washington, D.C.
This central gathering of Catholic social ministry leaders in the U.S. annually brings together hundreds of participants representing social ministry leaders in local dioceses, religious congregations and Catholic educational institutions, whose faith inspires them to respond to pressing current domestic and global challenges relating to poverty, war, injustice and the promotion of human life and dignity. 
It is an annual opportunity for United States leaders in Catholic social action to network, advocate for social justice, and form emerging leaders in service to the Church and society. The Gathering builds solidarity, knowledge, and practical skills among attendees who live and share the Church's social mission for the common good and the evangelization of the world.
The Gathering offers:
Informative plenary presentations
Policy briefings
Networking/ Professional Development opportunities
Workshops
Opportunity to voice your concerns to members of Congress
Cardinal Daniel DiNardo, President of the U.S. Conference of Catholic Bishops, will accompany us to Capitol Hill to bring issues that affect those who are poor and most vulnerable to members of Congress. 
Engage with leaders and emerging leaders in social ministry. Learn about how our faith calls us to action in solidarity with our brothers and sisters at home and abroad. Experience the community and networking that the Catholic Social Ministry Gathering offers!
FOR MORE INFORMATION ABOUT THE 2018 CATHOLIC SOCIAL MINISTRY GATHERING, CLICK HERE. 
TO OBTAIN ADDITIONAL INFORMATION ON THE 2018 YOUNG LEADERS INITIATIVE, PLEASE CLICK HERE.