September 08, 2021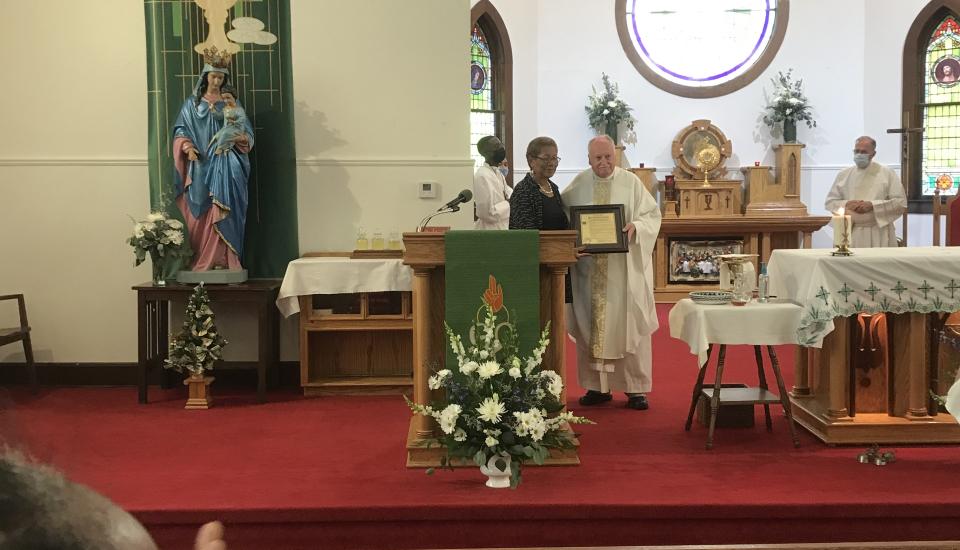 Diocesan Council for Black Catholics
---
On August 14, 2021, St. Peter's Catholic Church and Pamela Arkansas celebrated their 50th anniversary every time in our former pastor Reverend Thomas Mullally, SVD. Saint peters Catholic Church is a predominantly African-American Catholic church located in Southeast Arkansas in the city of Pine Bluff.
Tim and Rosalyn Pruitt along with Mrs. Alma Stewart represented the Diocesan Council for Black Catholics at the concelebrated Mass. Fr. Leon Ngandu, SVD, pastor of St. Augustine Church in North Little Rock, and anEx-Officio member of the DCBC, also attended the celebration.
Photos depict a picture of Father Mullaly being presented with a proclamation from the mayor of Pine Bluff, the Honorable Shirley Washington, who proclaimed August 14, 2021, as Father Thomas Mullaly Day in Pine Bluff, Arkansas.