May 08, 2020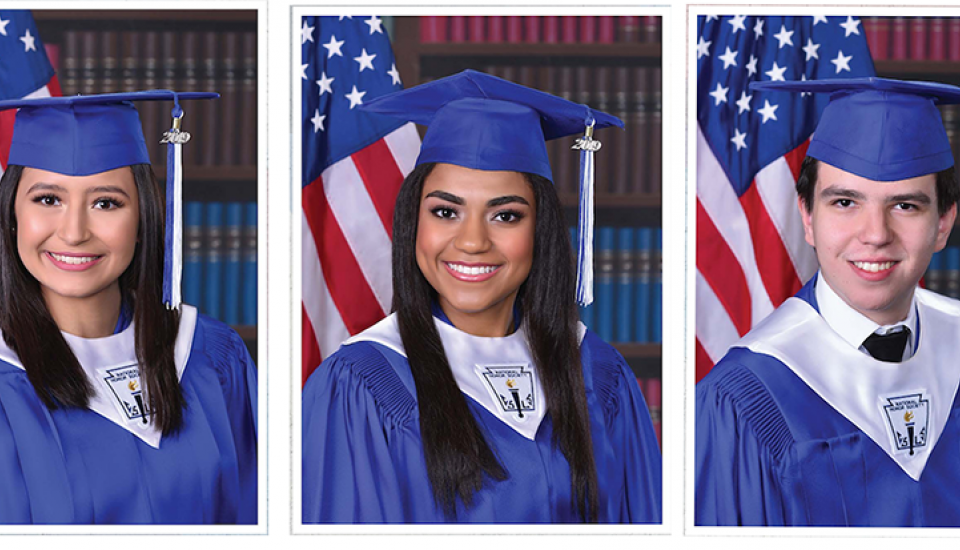 St. Augustine High School
---
St. Augustine Golfer signs with Texas A&M International University (TAMIU)

Senior Horacio Perez signed to play golf for Texas A&M International University, an NCAA Division II team, on May 16, 2019. "Golfing has always been very special in my life since my dad's side of the family is big on golf; everybody plays. I was grown into the game, and I've loved it ever since," Horacio said. He will pursue a bachelor's degree in finance.
"Horacio has always been a great picture of a student-athlete here in this school," said Assistant Principal and coach, Rodrigo Romo, "He has always been able to balance golf, his friends and school. That has led him to this: three-time all-district selection, three-time all-region selection, three-time all-state selection, the district champ of 2019 and leading his team to second place at the state competition."

Three St. Augustine Seniors Names as National Hispanic Scholars

Augustine High School's class of 2019 consists of 68 students, and they have been accepted collectively
to more than 40 prestigious colleges and universities for the upcoming 2019- 2020 academic school year, including the University of Pennsylvania, Cornell University, Georgetown University, Boston College, the University of Notre Dame, Fordham University, Boston University, the University of Kentucky, Rice University, Pepperdine University, the University of North Carolina, the University of Texas at Austin, Texas A&M, Texas State University and many more. The senior class has received $5,310,241 in scholarship funds. Three of the seniors, who have attended St. Augustine School since pre-K, also known as "Forever Knights," are recipients of the prestigious National Hispanic Scholar award: Sarajane Smith, Andre Barjau and Ana Catarina Romo.