July 16, 2021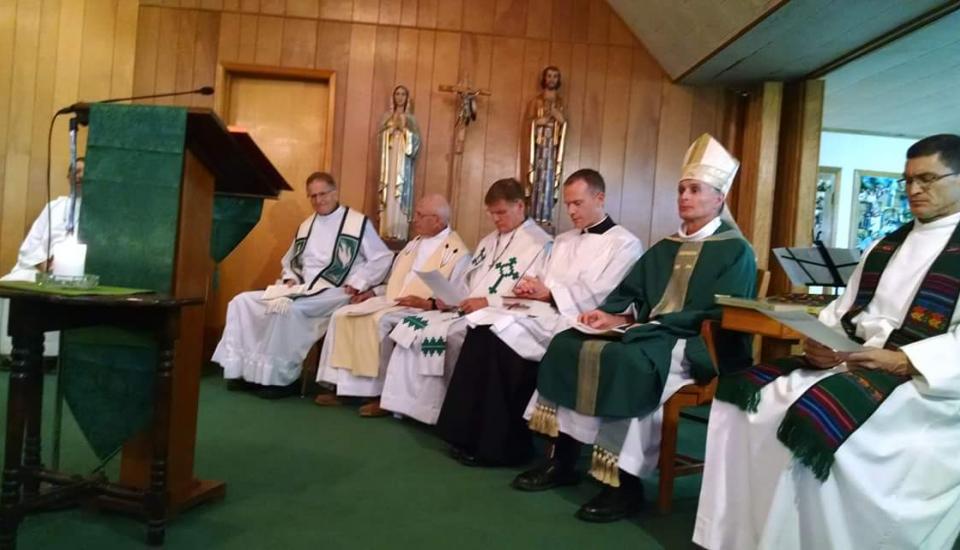 Sacred Heart Parish in Nespelem, WA
---
Sacred Heart parish in Nespelem, WA is served by a priest who has the responsibility of serving many parishes in the geographical area. This assignment takes the priest on a 120 mile round trip each weekend to bring the Mass to each of these communities.
The nature of the assignment is such that the priest has played a rather small role at Sacred Heart, Nespelem, WA. The priest lives in Davenport Washington and visits the reservation as needed. While the people know the priest, it is mainly from Sunday worship. His role for the larger community with the tribe is to do prayers and blessings postmortem with regards to funerals. The people have a great desire for a priest to be available for burials even if the deceased and the family has nothing to do with religion any other day of the year.
For the last year, Fr. Richard Semple has served the people of Sacred Heart parish along with 3 other parishes. Most of the last year the parish was closed due to COVID restrictions and "even once restrictions were lifted many people were not comfortable coming to church" says Fr. Semple. Fr. Semple found it difficult during his time there to connect with people because he was a non-resident priests serving a community he had not had the opportunity to meet yet.
With wide access to the vaccine, we are seeing COVID numbers drop and parishes in the Diocese of Spokane have been able to fully open. On the feast of Corpus Christi, Bishop Daly was able to lift the dispensation to attend Mass. Also, recent personnel changes will bring Fr. Sean Tompson to Nespelem area. This change in personnel comes with a commitment to celebrating Mass in every community each weekend. This commitment means that Fr. Tompson will be putting in many miles on the road each weekend. With a decline in priests as of late, this is not uncommon in rural areas like Eastern Washington, Eastern Oregon, and Idaho. It is Bishop Daly's prayer that young men from Eastern Washington will respond to God's call to serve as priests. He looks forward to a future with more priests who will have generous hearts and faithfully serve all areas of the diocese.