February 16, 2018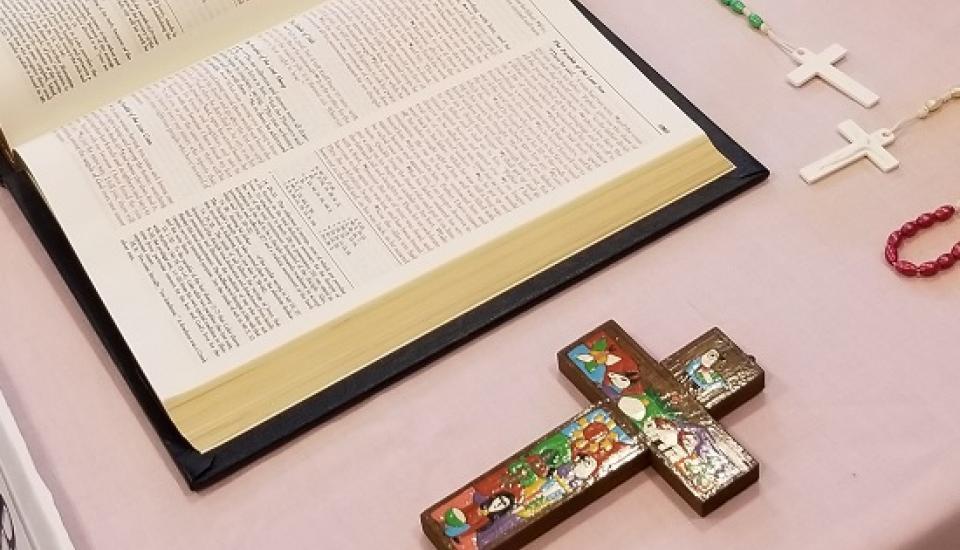 Diocese of Santa Rosa
---
Our congregation at St. Kateri Tekakwitha held a wonderful Pre-Lent Retreat led by Father Andrew Pacheco and Mary Lou Davis. We called it "Here I am to Worship". In the morning, Father Pacheco gave an animated talk on the Holy Sacraments. We had 11 participants with 4 guests from the other Christian Churches. It was very gratifying to witness those folks respectfully and eagerly learning about Catholicism; we definitely de-bunked some myths about Catholic Practice. Father Pacheco had obligations in Arcata and had to leave at Lunch; so Mary Lou Davis led the afternoon activities. With a lot of experience in leading retreats, we were blessed by her playful leadership. She invited the participants to share from their own life experience and we enjoyed many a story of "God Moments" from among the retreatants.
After singing and praying, we went over to the Church and visited the Holy Tabernacle together. St Kateri Tekakwitha has weathered much of the winter, steady in numbers, and gratefully dry, under a repaired and drip-free roof. The Rectory is newly equipped with an air conditioner for next summer's heat. The Trees of Heaven (also known as Trees of the Other Place) have been cut back radically. Thankfully, the PG and E Line Maintenance Crew undertook this work. Little sprouts are popping up on the Church side of the road. Congregation members are pulling them in their infancy; before they put down their infamously deep roots. For another small fundraiser, the congregation is accumulating more rummage for a sale in early March.
Another Retreat is planned for March 17th.