May 19, 2022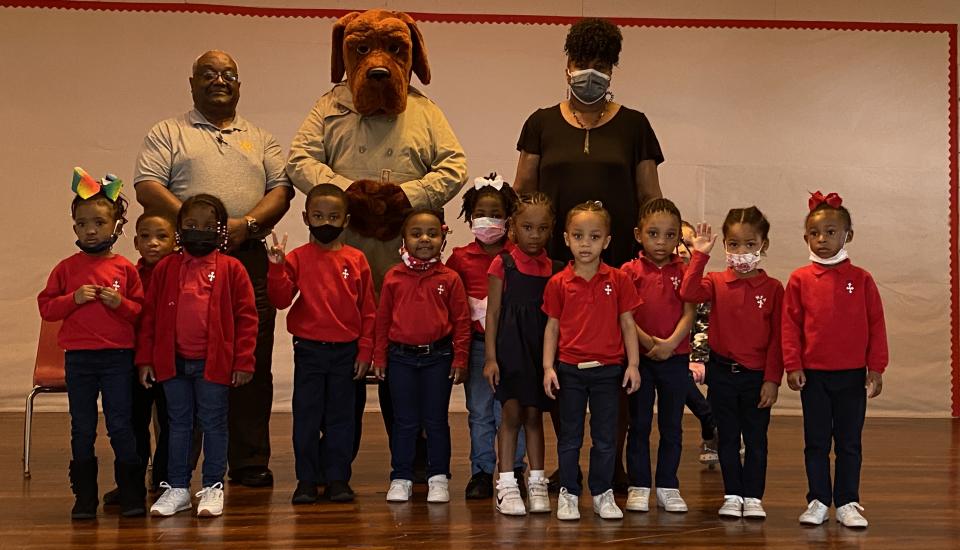 Holy Family Academy
---
During this school year, Holy Family Academy has explored several activities including celebrating: Black History Month, Dr. Suess Birthday, Adams County 9-1-1 Operators and Resurrection Day. Our students are always excited about celebrating others while collaborating their learning skills. Teachers engage and prepare their students for upcoming events to showcase the student's talent.
The kindergarten class put on a presentation for their teachers and parents. The students dressed in African attire reminding us of our Black Heritage by stating facts about the people who have or had an inspiration on their life. Every February in the United States we celebrate the lives, achievements, and history of African Americans in our nation. We call this month Black History Month or African American History Month.
Preschool, kindergarten students and teachers celebrated Dr. Seuss' birthday the week of February 28 – March 4 as part of Read Across America Day — a national campaign that focuses on motivating children to be lifelong readers. One of Dr. Seuss' books– "Wacky Wednesday" — was the inspiration for students and teachers to come to school dressed up in colorful, mismatched clothes, wigs, and hats, and with wacky hairdos.

Adams County 9-1-1 operators visited the school to inform our students of when to dial 9-1-1. Students assembled in the auditorium and listened as the 9-1-1 operators explained how to use
9-1-1. The operators passed out handout, flyers, coloring books to all students.

Easter is also known as Resurrection Sunday. It is a festival and holiday that commemorated the resurrection of Jesus from the dead. Most Christians refer to the week before Easter as a Holy Week. The day of Easter is known to conclude the Passion of Christ which begins with 40 days of fasting Lent. The fast is concluded in the Holy Week. The Holy Thursday is the celebration of Jesus's last supper and Good Friday is the crucifixion of Jesus Christ. The Holy Week ends on Easter Sunday. We educate our students by letting them know why we celebrate Easter.

McGruff the Crime Dog also came by the visit the students here at Holy Family Academy. McGruff expressed to the students about crime prevention issues such as cyberbullying, bullying, school safety and cell phone usage. The students took pictures with McGruff and received handouts and coloring books.