February 10, 2018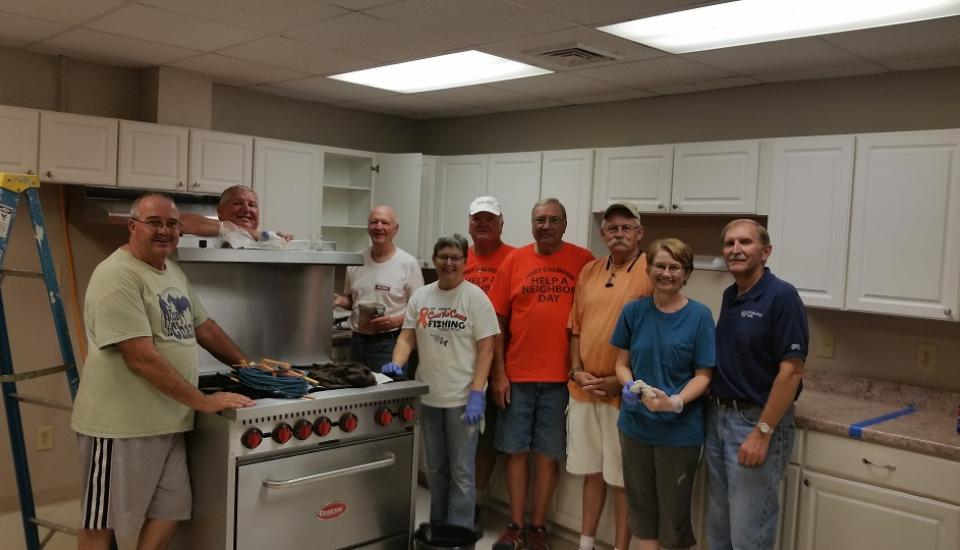 St. Augustine Indian Mission - Nebraska
---
Nestled in the rolling hills along the Missouri River in Northeastern Nebraska is the Omaha Nation, a Native American reservation.  A Woodland tribe comprising both the Omaha and Quapaw tribes, this tribe coalesced and inhabited the area near the Ohio and Wabash rivers around the year 1600.  Around 1775 the Omaha tribe developed a new village, probably located near present-day Homer, NE. Once a thriving community, now its total land area is 307 sq. miles with a population of 5,194.  Its largest community is Macy where over 93% of the school students qualify for free lunches.

The St. Augustine Indian Mission, founded in 1909 by St. Katharine Drexel and serving both the Omaha and Winnebago Indian Reservations has a Worship Center in Macy which is the main town of the Omaha Nation. 

Macy's retail facilities are limited to one gas station that also sells a limited number of basic food items. There are no other shops and with no public transportation, many of the people have great difficulty getting to a place where they can purchase clothing. In March of 2016, St. Augustine's opened a Thrift Store in the Our Lady of Fatima worship center to provide quality clothing and household items at very low prices to the community.

Along with selling goods, one of the goals of the Thrift Store is to create a small coffee shop, which would provide a place for people to gather and purchase a light meal. Plans include teaching cooking and canning classes to help the residents stretch their food dollars and perhaps provide additional income through sales at farmers' markets. However, the kitchen and equipment in the worship center/Thrift Store was outdated and insufficient for this type of endeavor. Enter, Fort Calhoun Knights of Columbus.

Mike O'Brien, member and Trustee, of the Fort Calhoun Knights of Columbus, heard about the Thrift Store and its need of the kitchen remodel on a visit to the St. Augustine Indian Mission in 2015.  Learning that the Mission lacked the both manpower and expertise to take on such an extensive remodeling project, Mike brought the matter up with Jim Hubschman, Grand Knight and the Fort Calhoun Council Members at their monthly meeting.  Needless to say, Council members agreed that this would be a worthwhile charitable project.  The project started this past summer and was completed in October 2017. This was no easy task to be sure given that Macy is 65 miles from Fort Calhoun and many of the Knights work fulltime jobs. Many trips were made to take measurements, order and install kitchen equipment (fridge, propane stove, 3 bay sink, new counter tops, etc.), and completely paint the kitchen.  Several different crews came up to Macy, both on weekdays and weekends.  As the saying goes, "many hands make for light work." It was definitely a team effort. The teams were made up of many of the Fort Calhoun Knights as well as some of their wives.

Fr. Mark Beran, Director, St. Augustine Indian Mission, added his application, "It is great to see my brother Knights doing what they can to serve the poorest among us. Their help in Macy truly is making a difference for people who need the love and mercy of Jesus the most. I can't thank them enough for showing the heart of Christ, who came to serve, not to be served."

As the pictures of the completed Macy Kitchen show, a beautiful modern kitchen resulted.
Our Lady of Fatima and Augustine Indian Mission wishes to thank the Fort Calhoun Knights of Columbus for their time, talent and amazing generosity. They are truly men of faith and men of charitable action.

Additional quotes that can be used, possibly at the very bottom of the article:
"We are answering Pope Francis' call to go to the peripheries," Supreme Knight Carl Anderson said. "We can reach half way around the globe to help those in need and we can reach to our neighbor next door. And we do that every day. That makes us witnesses to the faith."