October 06, 2017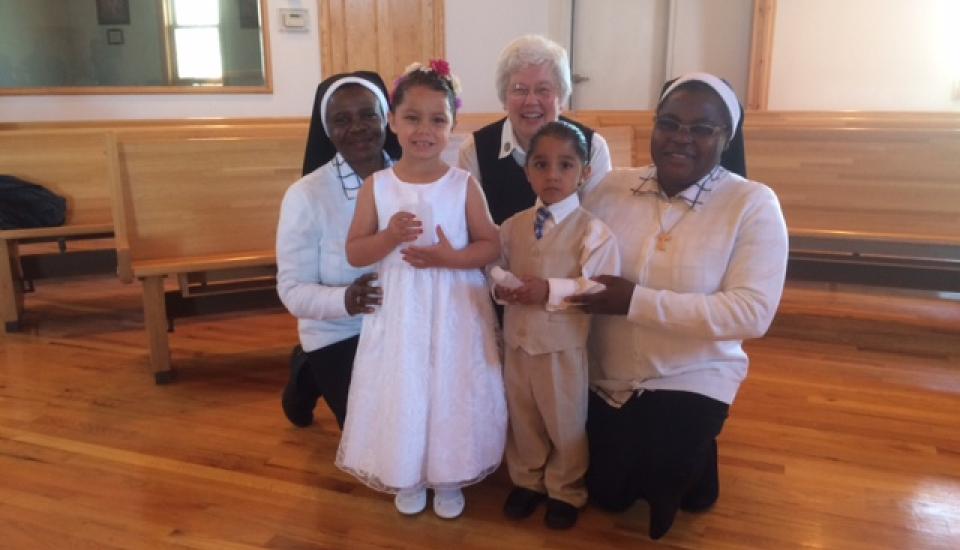 Submitted By:  Mary Carrigan, Diocese of Rapid City/Standing Rock Reservation Ministry

Sr. Jacque Schroeder of Peoria, Ill. is joined by Sr. Brigitte Owamba and Sr. Mathilde Osomba-Akatshi, both of the Sisters of St. Francis of Assisi of Tshumbe in the Democratic Republic of Congo, at the Standing Rock Reservation. 

The Lakota Catholics on the Standing Rock Reservation have a deep-seated spirituality and a historical grounding in Catholicism. The sisters, based out of St. Bernard's Church in McLaughlin, travel to the mission parishes of Bullhead and Kenel to bring renewed parish ministry and outreach, such as parish meals, informal youth activities and new, family-centered faith formation programs for all ages. They knock on doors, listen and invite baptized Catholics in the community to practice their faith.

The effectiveness of this ministry is directly tied to the presence of these Franciscan sisters and the financial support they receive from the Black and Indian Mission Office.