September 15, 2021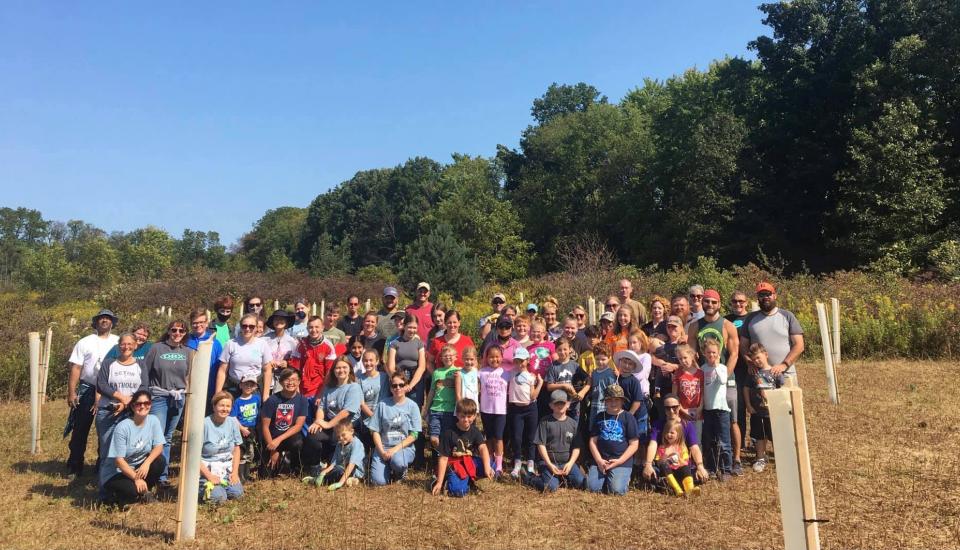 Seton School
---
What a fantastic turnout we had for the French Creek Clean-Up on Saturday! Around 100 students and families enjoyed a short hike into the Mammoth Run property in Conneaut Lake to undertake a stewardship project organized by French Creek Valley Conservancy (FCVC).
Our team, the Seton Scavengers, planted 200 trees in 2 hours to begin the process of providing habitat for wildlife in the French Creek watershed.
Afterward, we enjoyed a picnic lunch at Voodoo Brewery Compound in Meadville and were delighted to learn we had been awarded $500.00 by the Peter Yeager Foundation for use in our science program for the school with the largest number of participants
There is still time to submit your best "action" photos in the FCVC competition and our very own Seton "coolest" nature photo competition. Details to follow in a separate email.
A LOT of fun was had by all! Most importantly, we, Seton Catholic School, showed our gratitude to our community for all their support throughout the year and helped to protect an important local natural resource.
We would like to thank FCVC for organizing this great event and assisting us on this massive clean-up together.