December 01, 2020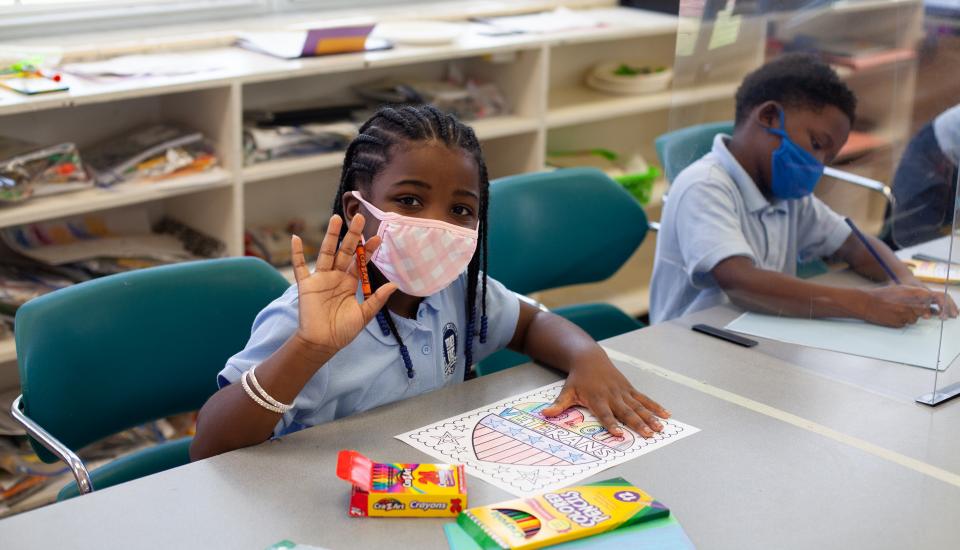 St. Peter Claver Catholic School 
---
Although this school year started off very differently and with challenges due to the pandemic, our students, teachers and staff have remained focused on education. St. Peter Claver is conducting school both virtually and in-person while implementing new safety protocols. Our students and staff have adapted with resilience and a positive attitude.

This fall, we launched a new debate team after several of our middle school students expressed an interest in learning more about how to debate. After learning about research and supporting a position, the students wanted to test their skills in a debate with the teachers. Sister Maria, principal, and Mr. Halveka, or Mr. H. as he is known to the students, formed a team while the students worked together to prepare their arguments for a debate that would be broadcast school-wide.

The resolution: Tik-tok should be banned. The students learned how to cite evidence for their positions and hone their public presentation skills. "I wanted to learn more about how to present an educated argument on a topic," eighth-grader I'Man'i said. "Now I am better at it." I'Man'i and seventh grader Quinten spoke for the student team while the rest of the team worked behind the scenes to counter the arguments presented by the opposing team.

Our students celebrated Veterans Day by learning from a hero. A locally navy veteran made a socially-distant presentation to our Early Childhood Program students and sharing his experience as an engineer. The students from our Early Childhood and Kindergarten classes made cards for the speaker to deliver to James A. Haley Veterans' Hospital.