August 16, 2022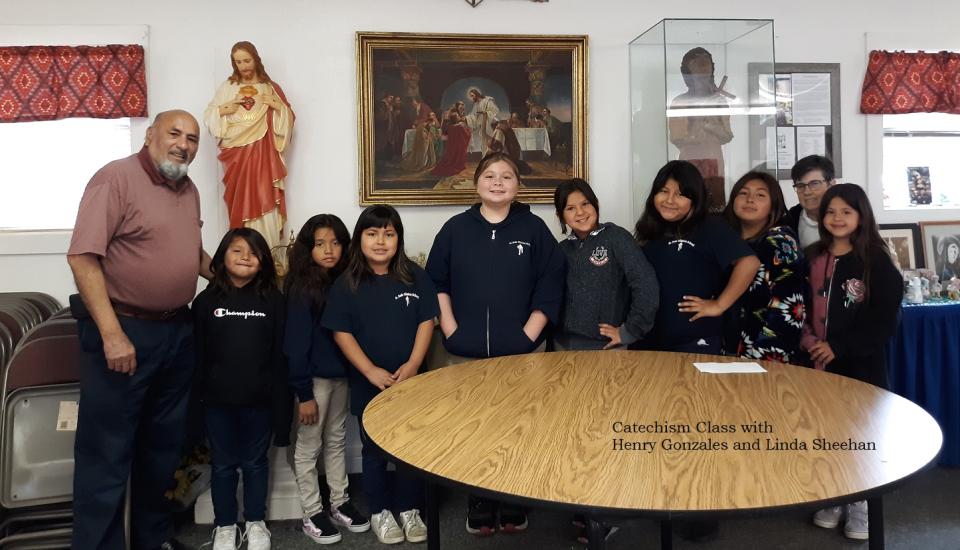 St. Jude Mission School
---
St. Jude Mission School had a wonderful 2021-2022 school year. Our students grew as Faith Filled Catholics, Life Long Learners, Responsible Citizens, and Effective Communicators.
We had many people who helped and supported our school. Fr. Earl Henley and Fr. Tom Burns would have school mass for our students every week, and they always had an interesting lesson to teach our students during their homilies. Sr. Gen Sarigumbo would teach our students songs for Mass. Some students would sit with her at Mass and lead the congregation in song. Ms. Linda Sheehan worked with students who were struggling with reading. Ms. Barbara Fritzsche prepared our students to be altar servers, and Mr. Kim Marcus taught our students their native Luiseno language. With the help of Mr. Henry Gonzales, six of our students were baptized at St. Joseph Mission Church. We celebrated Flower Day and Native American Day with the parish. The parishioners of St. Joseph Mission Church supported our school by coming to our pancake breakfast every month.
We would not have been able to achieve all of the things we did this year without the support and help from all these people. We might be a very small school, but we have a village of people helping and supporting us. The staff and students of St. Jude Mission School will always be grateful and appreciative of all our supporters.