September 17, 2022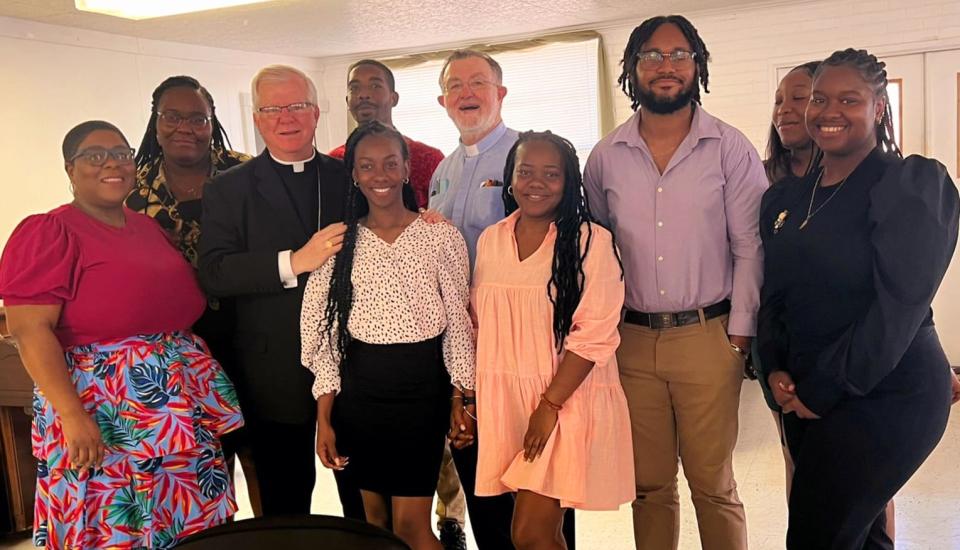 Grambling University Campus Ministry
---
With the help and support of Black and Indian Missions, small communities such as Grambling State University Campus Ministry are able to provide resources to local Catholic students that not only evangelize, but also draw support from one another to love one another as Christ taught us.

This quarter we celebrated our recent graduates, gathered for paint night, and celebrated our bishop and Fr. Pat Madden for their dedication to our Catholic students at Grambling State University.

Students and their families gathered to celebrate our most recent graduates. The event started with Mass and was followed by a reception.

Paint night was a great success! Students gathered at St. Benedict Church and were able to create their own piece of art while enjoying the company of each other.