October 09, 2022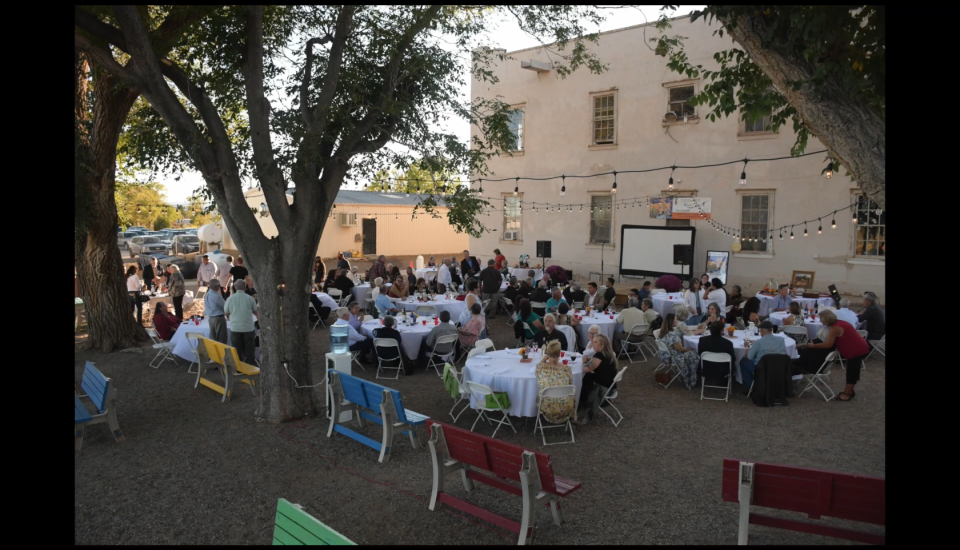 St. Joseph Mission School
---
The weekend of the gala is filled with fond gatherings of supporters to the school, and the finishing up of the final logistics of the event. It is a very prayer filled event, as this year the event fell on the Feast Day of St Hildegard and also of St Robert Bellarmine, two of our doctors of the Church.
The nature of the event is to have a night dedicated to telling the story of the school, sharing our successes and also our needs, so as to be able to request monetary support for our students and the future of the school. We could never have envisioned that the event would become so beloved so as to be regarded as an annual community tradition, for beloved patrons to meet and share the impacts of this school.
St Joseph Mission School holds the charism of being a school of the heart. Our mission as a Catholic school extends beyond sisters and brothers of a common spirituality, and reaches into the interest and dedication of so many as we recognize we live in a world that we desire to be more kind, more just, and more peaceful.
Thank you from the 2022 Gala Committee, we are so grateful for the support at our 12th Annual Gala Under the Stars at St. Joseph Mission School. We enjoyed an in-person event of guests that participated in a silent auction, live bid auction, and raffle events. Further, we extended the festivities for asynchronous participation through silent auction bidding on our event website.
A special message from our Committee Chair, Penni Lovesee: "I am so happy with the patrons who continually attend and support the annual gala. Our 12th 'Night Under the Stars' was a huge success due to our generous patrons & fabulous Gala Team! Looking forward to the 13th Annual Gala celebrating the 100th anniversary of the founding of St. Joseph's Mission School. God Bless."