April 27, 2023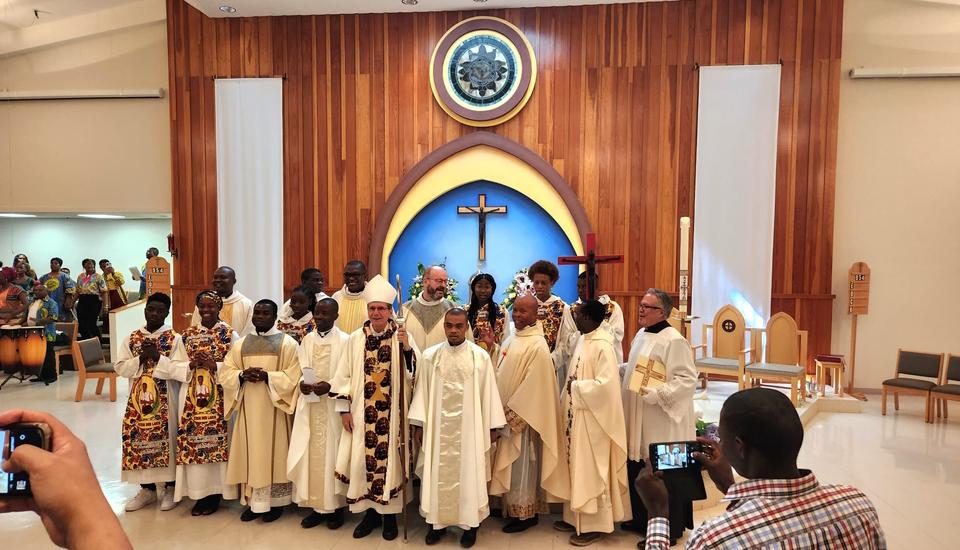 Holy Redeemer Catholic Church/African Mass Planning Committee
---
Welcome! Boyei bolamu! Ndewo! Bienvenu! Kaabo!
All were welcomed to join a collaboration of Catholics of African, African American, or Caribbean descent at Holy Redeemer Catholic Church on April 16th at 2pm. This was the second African Mass held in the Archdiocese of San Antonio. The first African Mass was held in 2019 at St. Paul's Community Center and was a great success in gathering the people of God of African descent.
For more than 15 years now, the National Association of African Catholics (NAACUS) hosts African and African American Masses for people of African descent in every state. These Masses are celebrated by the local bishop and are attended by other priests, religious, and participants that gather to worship in the African cultural expression. NAACUS helps to promote awareness of the presence of African Catholics, their respective heritage and cultures in the United States, and their contribution to the Church.
We are grateful that Archbishop Gustavo Garcia-Siller presided at this long-awaited celebration, which was paused by the pandemic. We are thankful to Fr. Kevin Fausz for his leadership at Holy Redeemer and for being so welcoming to have this special celebration. We were blessed to have many visiting priests, religious sisters, seminarians, and over 200 people who joined in the lively liturgy. Following the Mass, there was a reception where participants had the opportunity to reunite, dance, fellowship, and enjoy cuisines from different countries. It was truly an outpouring of the Holy Spirit in a new way.