October 06, 2020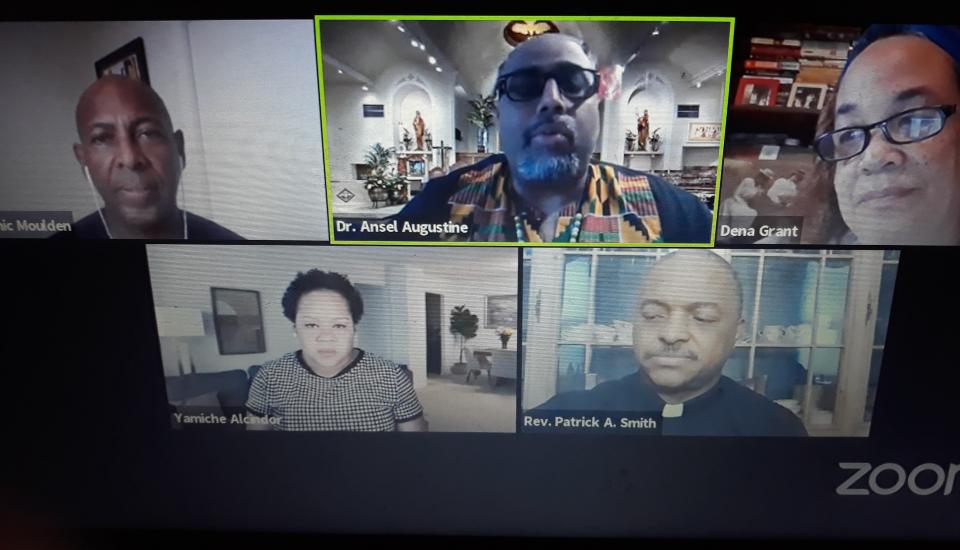 St. Augustine
---
Saint Augustine Church is one of the oldest African American Catholic Church in the Washington, DC area with a unique and rich history. Located the vibrant U Street corridor, Saint Augustine Parish's long history goes as far back as 1858. Dedicated to emancipated Black Catholics, the church faced civil and racial atrocities as parishioners founded a Catholic school and chapel on 15th Street under the patronage of Blessed Martin de Porres. Saint Augustine Church continues to strive to be a vital African American Catholic institution, which preserves its Black Roman Catholic Heritage.

As the nation faces an uprise in racial tension while dealing with the COVID-19 pandemic, the parish remains an institution embracing its community. The parish works hard in its community to enhance the education of our children; promote evangelization, liturgy, music, ecumenism, and efforts toward the achievement of spiritual, economic, and social development of all people. As a part of addressing race relations in our communities, the parish held a virtual town hall, moderated by PBS NewsHour's Yamiche Alcindor on August 1, 2020. The town hall meeting, titled "Racial Injustice and Inequity and the Catholic Church's Response," was one of a two-part series exploring the history of systemic racism and the responsibility of the Catholic Church. The virtual meeting allowed for open dialogue for many African Americans to discuss the current state of affairs of the country, including police reform. The meeting discussed the struggles Black Catholics have faced within the Church and the role the Church plays in eliminating such disparities. More importantly, the meeting allowed panelists to lead by example in denouncing racism and injustice in all its forms. Panelists included:

• Rev. Fr. Patrick A. Smith - Pastor of St. Augustine Parish
• Dr. Ansel Augustine - Cultural Diversity and Outreach, Archdiocese of Washington
• Dena Grant - A native of Washington, DC and a life-long parishioner of St. Augustine Parish
• Dominic T. Moulden, Former Organizer, ONE DC Organizing Neighborhood Equity (ONE DC)

The Black and Indian Mission Office makes every effort to support programs in parishes that preserves the African American heritage, like Saint Augustine. The generosity of the Black and Indian Mission Office allows our parishes to address the needs and aspirations of African American Catholics regarding issues of pastoral ministry, evangelization, social justice, worship, development of leaders, and other areas of concern.