August 31, 2020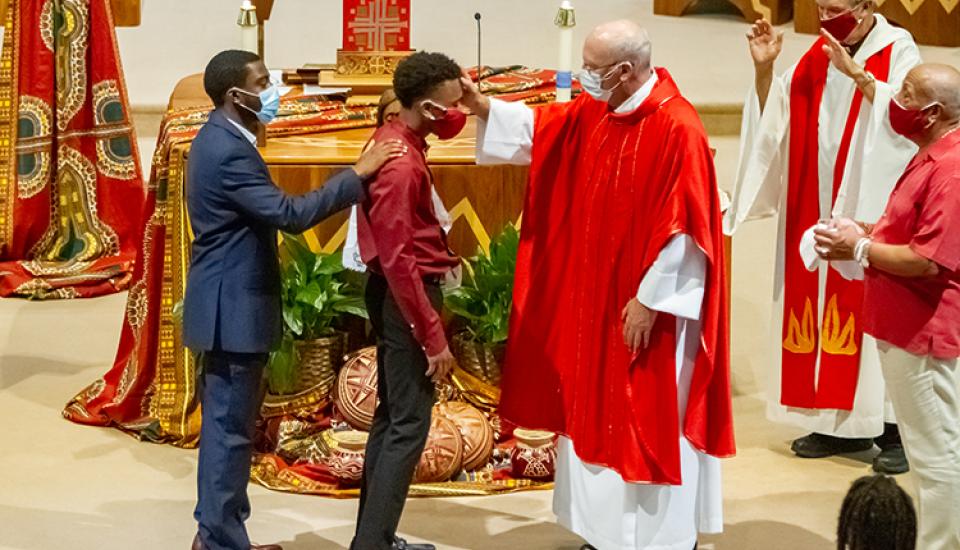 St. Charles Lwanga Center
---
In a restricted capacity for liturgical environment due to the pandemic, the St. Charles Lwanga Center's cluster administration of the Sacrament of Confirmation was held in July. It was the culmination of several months of formation for the teens from 7th grade through high school with the delays that were inherent with the widespread stay-in-shelter mandates by the municipality and the Archdiocese. We gave gracious praise to the Lord when we were able to schedule the liturgy yet again. Special faculties were granted by the Archbishop to Fr. Stephen Benden of St. Alphonsus Liguori "Rock" Church for the conferral of the Sacrament. It was a welcome event for the confirmandi and their selected guests. In this day and age, it is of particular inspiration to see our youth claim accountability for responsibly meeting the requirements all the while establishing among themselves what might well be life long relationships.
Prior to the mandates of the pandemic, the Society of Our Mother of Peace was proactive in evangelization efforts in the African American Catholic Community of St. Louis. Indeed, they have reported the Baptisms and First Communions of two adults who have since passed on to the Lord. This did not happen before their active involvement as newly baptized evangelists who were involved in parish ministry before their deaths. One of the deceased sons is a bishop of another denomination, but at her funeral he declared that he was grateful that his mother found happiness in the Catholic Church.
These brief paragraphs continue to do what is intended, to be a testament of God working through God's people assisted by the vessel of the Black and Indian Mission Grant. For that we remain continually grateful.