October 18, 2018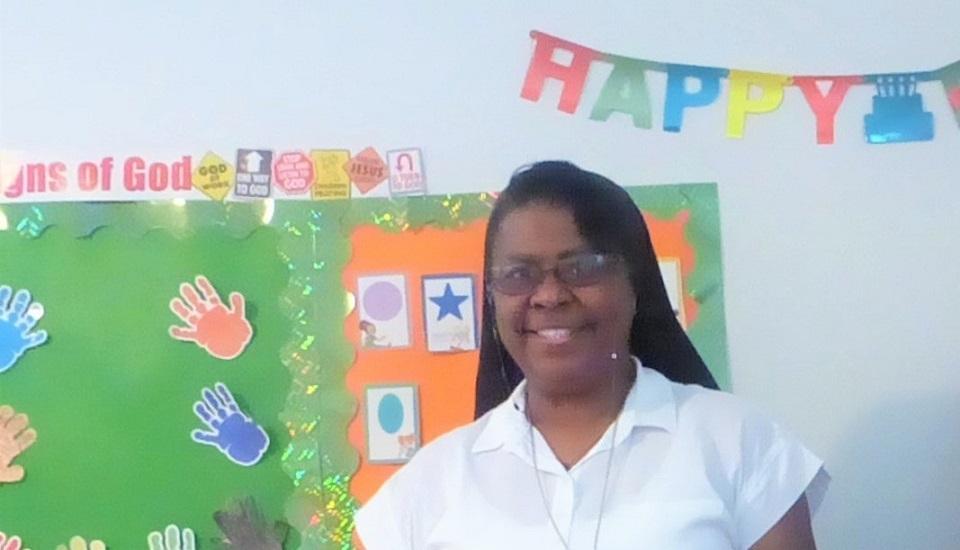 Workshop Way Preschool at Little Zion Powhatan, VA
---
Sister Beulah teaches her small children to love learning in rural Virginia. Every child deserves a great start in school.  St. Katharine Drexel told her Sisters of the Blessed Sacrament..."These children deserve the best... Make of these children living temples of Our Lord's Divinity!" Almost 130 years ago, she began God' work of teaching, evangelizing and sharing life in Native and African American communities in our country. The historic Catholic Schools, St. Emma and St. Francis, enriched the lives of the 12,000 students for over 80 years and the community of Powhatan. Almost 125 years later, her Sisters are still serving the community in Powhatan, Virginia.
Times change. Hundreds of thousands of Native and African American have found benefit from the vision of our Saint Katharine, "La Bonne Mere," and the many thousands members of the communities dedicated to enriching life on our Earth. The SBS are today, as always, re-committed to "A Eucharistic World rooted in Compassion and Justice."
Today three SBS are planting new seeds of faith and compassion in Virginia: Sister Beulah and Sister Maureen at the brand new preschool, "Workshop Way Preschool at Little Zion Baptist Church" and Sister Elena as a pastoral minister at St. Francis Hospital.  An enduring historical relationship has been shared by "Belmead" and Little Zion. Back in the days of Enslavement, an amazing person, Alfred Morris, was a stonemason on the Belmead site that was to become two African American Schools. Rev. Alfred Morris became the founder of more than five churches that are still in existence today.. 160 year later! Little Zion Baptist Church was one. In the 1890's the schools began and a powerful community among the people of Powhatan, the students and the many Catholic missionaries (Holy Ghost Fathers, Benedictines, SVD, SBS.)
Sister Beulah, SBS, has been a Catholic School teacher for many years. She is an early childhood expert and a woman of great faith. She was awarded the Harriet Tubman Award from the National Black Sisters Conference and she has earned two Masters Degrees in Education. Workshop Way is her source of educational inspiration and system of teaching and learning! Workshop Way is another "SBS-Katharine Drexel-Sister Grace H. Pilon" development.  Pilon Workshop Way is a system of human growth for education, founded in/for Native and American communities, taught at Xavier University and enriching all people.
And now, we come back to our 3 & 4 year old children in Powhatan Virginia! We need some assistance to start up this new community of little learners and their families! We seek scholarships for families in need who cannot afford tuition. Today, when children begin kindergarten, they already know so much. The majority of middle/upper income families send their child to enriched preschool programs. So much intellectual development happens to us human beings before the age of five. So what happens today when little children have no preschool before going to school?
That is why the Sisters and Little Zion have begun this new work in rural Powhatan County, Virginia. St. Katharine's work and vision is so alive and needed in 2018 as it was in 1891! Learn more:
Preschoollzwway.org. preschoollzwway@gmail.com
804 837-9960 Call Sister Beulah