July 17, 2021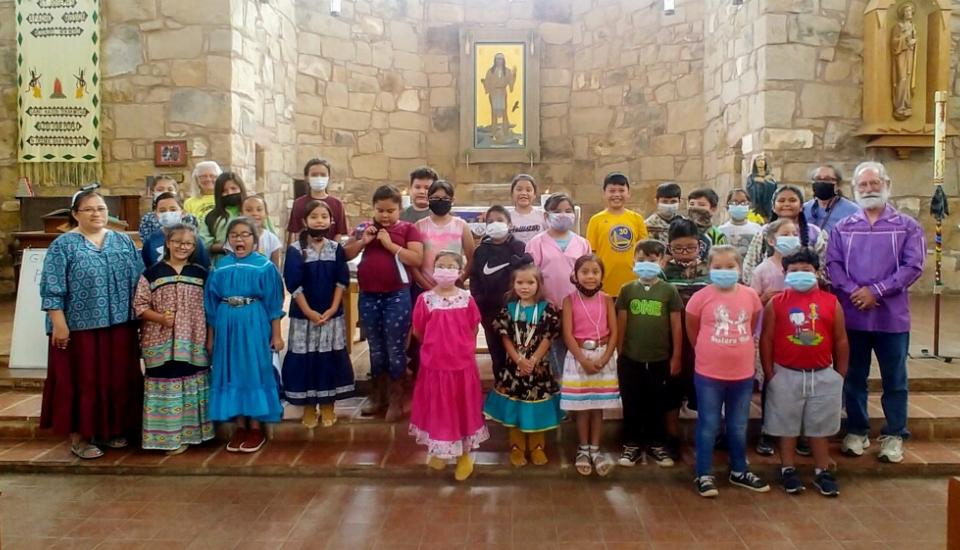 St. Joseph Apache Mission
---
St. Joseph Apache Mission staff is aware of the importance of catechism programs for our young children. Our summer classes are an important educational tool and the children, teachers and staff all looks forward to joining in
This year we are excited that some of our young mothers have pitched in to become teachers. These women we taught as children and they have remained active in their faith and value the importance of passing it on.
This year it was even more important for the social interactions due to the limited school classroom learning during the school year due to the Covid pandemic.
Our program is made-up of four components; First and foremost is the educational component which is geared for each age group. Next there is a more compressive program for the children who are going to make their 1st Communion at Mass on July 25th. Mass geared for the children is a part of the daily program.
The third component is nutritional snack time, it is fun and important social interaction between students who might not know each other otherwise. Snacks which often look more like a full lunch is followed by play time.
Finally there is the creative element of combining our faith with our native traditions. One of the children's favorite things is learning about St. Kateri Tekakwitha, they easily make the connection that they are in her image. The teachers often use traditional art projects to reinforce Jesus' teachings and love for them.