April 04, 2019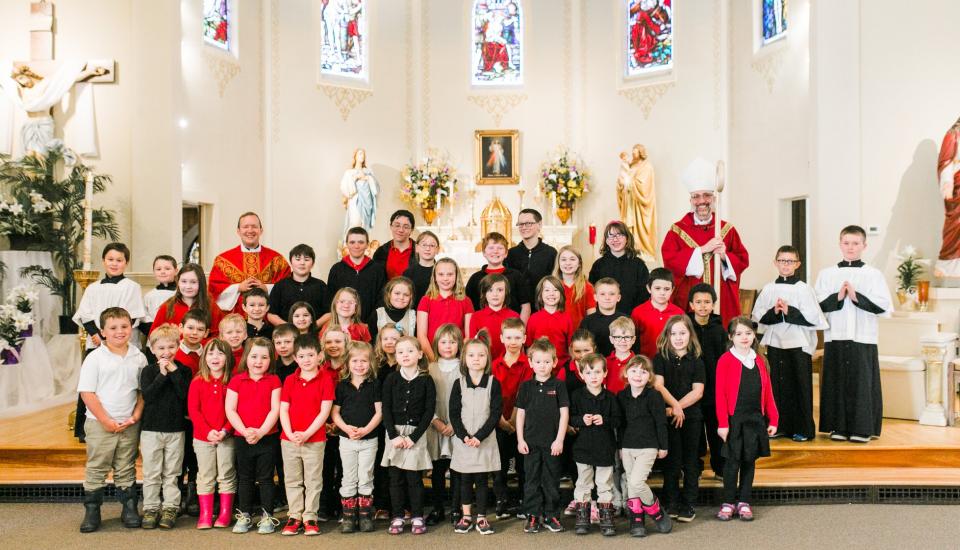 Sacred Heart Catholic School, L'Anse
---
Enrollment at Sacred Heart School increased this year from 54 to 56. Our current Native American population is 21% (there are no black students enrolled this year).
Funds from the Black & Indian Mission Grant are critical to our ability to provide Christ-centered education through the 8th grade. Without these funds, we would not be able to sustain the additional teacher necessary at this level. Our parents continue to report a desire for middle school education (and even beyond that to high school), but it will take time for the number of students to be sufficient to fund this position without assistance. We are encouraged, however, by the increase in numbers in our upper elementary this year and the expectation of continued growth in our middle school classes.
For the second consecutive year our middle school students partnered with Most Holy Name of Jesus/St. Kateri Tekakwitha Parish to provide a pro-life display during October (Respect Life month). Pink and blue flags representing the number of abortions performed in America every day were place on parish property, which is right on US 41 just north of Baraga. All traffic traveling north uses this highway, so there was great exposure of the display.
We are so grateful to the Black and Indian Mission for the continued support of our school!