February 21, 2022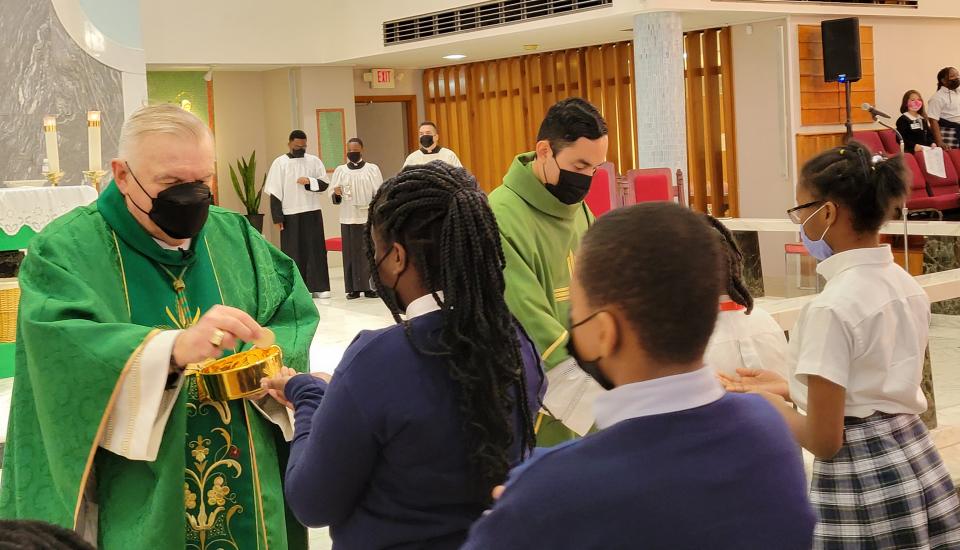 St. James
---
At Saint James Catholic School, we celebrated Catholic Schools Week, from Monday, January 31st to Friday, February 4th. As a school community of faith, we gathered and practiced the gifts of faith, excellence, and service. This year our theme was Discover and Celebrate.
Throughout the week, we celebrated all the gifts of being part of a Catholic school. We began our week with an all-day celebration of our faith where students participated in retreats, reflections, and adoration time. Through worship and praising the Lord, they had the opportunity to reflect, lift up their spirits, and strengthen their faith. As the week continued, we celebrated achievements in both academics and sports. In addition, we celebrated career day and honored our teachers and staff.
We concluded our week with the celebration of the Eucharist presided by Archbishop Thomas Wenski. As a school community of faith, we thanked God for the gift of faith and the opportunity to be part of a Catholic school.