September 08, 2021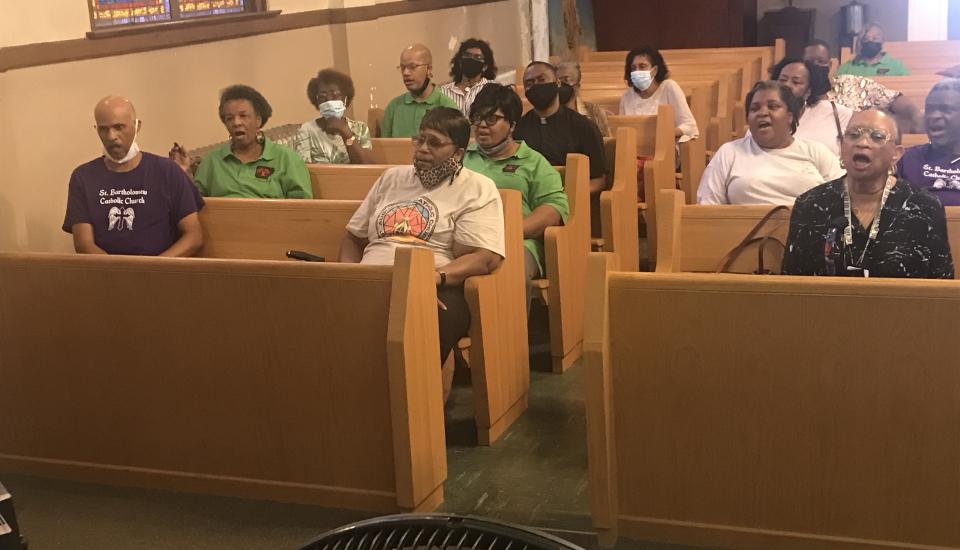 Diocesan Council for Black Catholics
---
On June 26, 2021, the Diocesan Council for Black Catholics sponsored a liturgical ministries workshop for liturgical ministers in the predominantly African American parishes.
To prepare for the workshop, the Diocesan Council for Black Catholics (DCBC) sponsored a planning session for the ministry leaders on June 12, 2021. The leaders covered the following areas of liturgical ministry: Altar Servers, Eucharistic Ministers, Choir, Commentators, Ushers and Lector's.
The DCBC provided training materials/information to each liturgical leader on his/her particular ministry. The DCBC also provided refreshments for the group.
Forty-eight (48) persons participated in the one day workshop which included lunch provided by the DCBC. Four parishes were represented.
The workshop was held at Saint Joseph farms farms stand located in North Little Rock Arkansas. The farmstand offers fresh fruits and vegetables yeah for sale to the public on Saturdays during the summer. To encourage attendance of the workshop, the DCBC provided a basket of fresh produce to all who participated at the end of the workshop.
A local gospel recording artist, Mr. Kerry Joe Allen, was the leader of the choir section of the workshop. Mr. Alan worked with the choir directors and the choirs on various aspects of musical leader ship in a worship service. At the end of the workshop all of his friends receive a copy of the latest CD paid for by the DCBC.
The workshop received excellent reviews from the participants at the end of the day.