December 07, 2022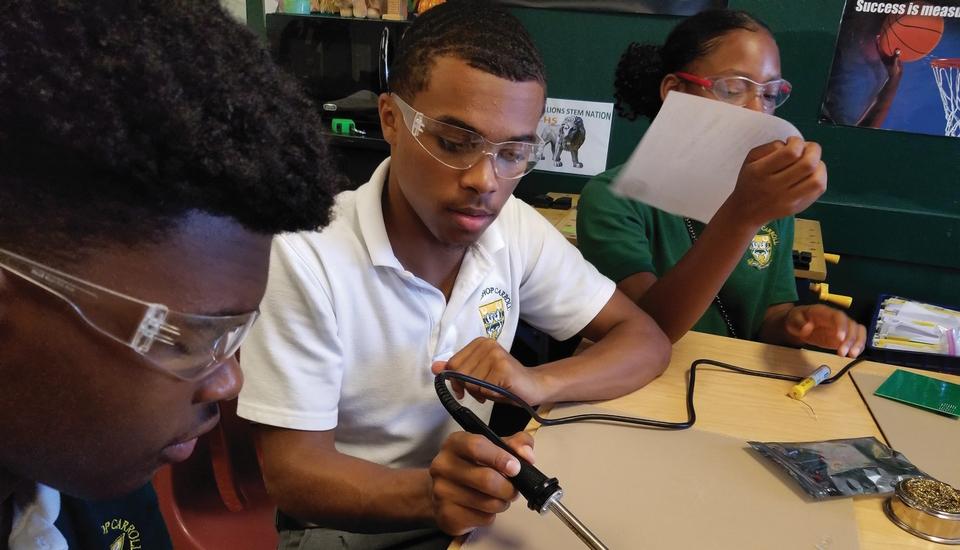 Archbishop Carroll High School
---
Archbishop Carroll High School is an Archdiocese of Washington Catholic high school located in the Brookland neighborhood of Washington, DC. Having a long history of being a pillar in the community, the school offers a robust, faith-based education and strives to instill excellence in the young people that attend there. Children of all backgrounds are welcomed to the school, which provides a rigorous and supportive learning environment.
One of the unique programs offered at Archbishop Carroll High School is an innovative STEM (Science, Technology, Engineering and Mathematics) Engineering Pathway program that helps students see the potential future careers in math, technology, and science. Archbishop Carroll students are introduced to classes that offer Introduction to Engineering, Principles of Engineering, Digital Electronics, Engineering Design and Development, and Computer Science Principles. The program engages students in hands-on activities, projects, and problems; empower them to solve real-world challenges; and inspire them to reimagine how they see themselves. Additionally, this program provides teachers with training, resources, and support to better serve their students.
Programs like the STEM program at Archbishop Carroll position our students for success, including our African American students. For more than fourteen years, the Black and Indian Mission Office has provided tuition assistance to hundreds of African American students. Such support is needed to give all an opportunity to learn in a wholesome, faith-based rigorous environment – building a foundation for our future leaders to soar.