June 10, 2021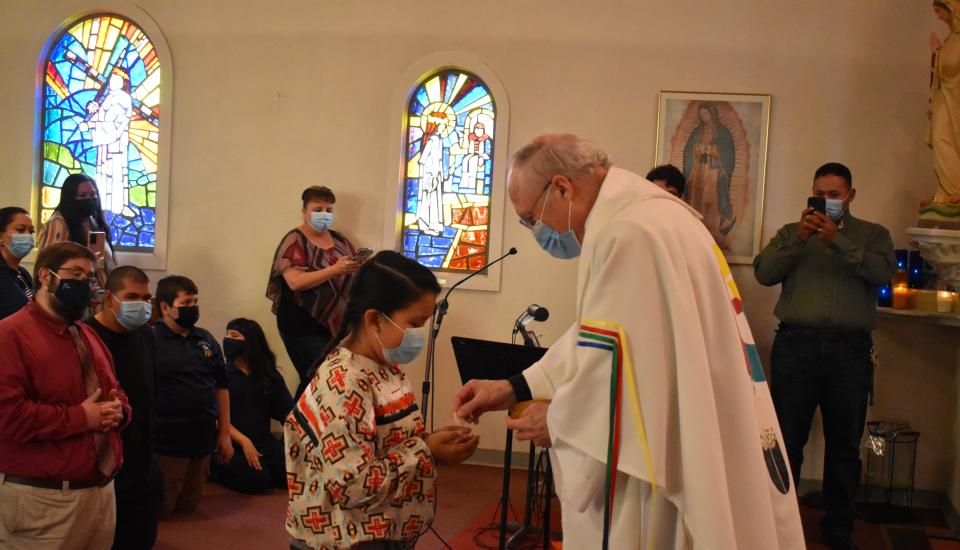 De La Salle Blackfeet School
---
In the tradition of Saint John Baptist De La Salle, who opened schools for poor boys in seventeenth-century France and founded the De La Salle Christian Brothers, De La Salle Blackfeet School (DLSBS) fulfills the Lasallian mission to provide a "quality, innovative, faith-based education". The town of Browning, Montana is the headquarters of the Blackfeet Native American Reservation and home of Amskapi Piikani, the Blackfeet People.
There were many events and activities nearing the conclusion of our school year which warrant mentioning: the whole school Honors Convocation, grade level class science trips, 8th grade confirmation & graduation ceremonies, and a final "fun day" to wrap up the school year.
Little Flower Parish hosted sacraments for the reservation community, at which time our 4th graders were baptized and received their First Holy Communion, and our 8th graders, after months of preparation, furthered their commitment to the Catholic Faith and underwent the sacred tradition of Confirmation.
Following a thoughtful prayer service, many of our students were recognized by receiving awards at our Honors Convocation. One student in each grade level was awarded "Student of the Year" and each subject teacher awarded high achieving students in their discipline.
In the last weeks of school, each grade level took turns adventuring with the Glacier Park Rangers and exploring the natural science of the park. Our final "fun day" wrapped up the school year and included art activities, bean bag tournaments, wiffle ball, water balloon games, and a student vs staff basketball game.
Finally, the graduation ceremony for our 8th grade was magnificently attended by family, friends, and community members to usher our new graduates into the next phase of their lives -- high school.
Many blessings to all Class of 2021 graduates of Catholic Indian Mission Schools!