December 01, 2021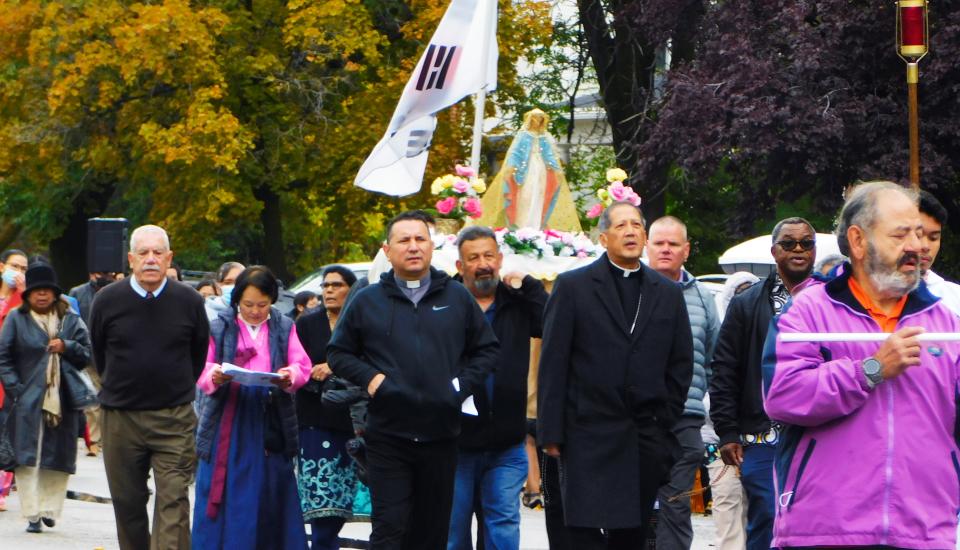 Funds were used for subsidies to Saint Helen Catholic Church, (in Roosevelt), which services the Ute Indian Reservation in Ft. Duchesne and the Native Americans from their parish and surrounding missions and the maintenance and up-keep of the Tekakwitha Mission and Center.
Funds were used for partial payroll for the Native American Commission Liaison, and dues for the Kateri Prayer Circle at the mission in Ft. Duchesne.
Mrs. Mary Ann Reddock visited the Diocese of Salt Lake City with a wooden carving of Saint Kateri Tekakwitha made from special wood native to the Louisiana area. She is a member who participates in the children's programs at the Tekakwitha Conferences. Mrs. Reddock is from the Diocese of Alexandria, LA, and the parish is St. Frances Cabrini in Alexandria. She brought the carving of Saint Kateri Tekakwitha when she stopped to visit our Diocese from September 7 until September 10. She picked up the carving to take back home to Alexandria. While visiting the Diocese she met with the Most Reverend Bishop Oscar A. Solis and myself, Liaison for the Diocesan Native American Commission. She also attended morning mass at our Cathedral of the Madeleine and met with Reverend Martin Diaz and parishioners from the Cathedral after morning mass and toured the Cathedral. See attached pictures.
The Marian Mass and Reception was held at Saint Joseph Parish and School in Ogden on October 9, 2021. Before the mass a parade of all the peoples that attended the Mass and Reception prayed the rosary while processing. Attached are pictures of the celebration showing the many different statues of our Blessed Virgin Mother. This celebration was attended by the Native Americans, all Latin nationalities, Asians, African, Italians, and other countries' peoples from around the world. The different Blessed Virgin Mother statues were on display in St. Joseph Church. The Reception was hosted with food from the many different country traditional foods.