October 12, 2020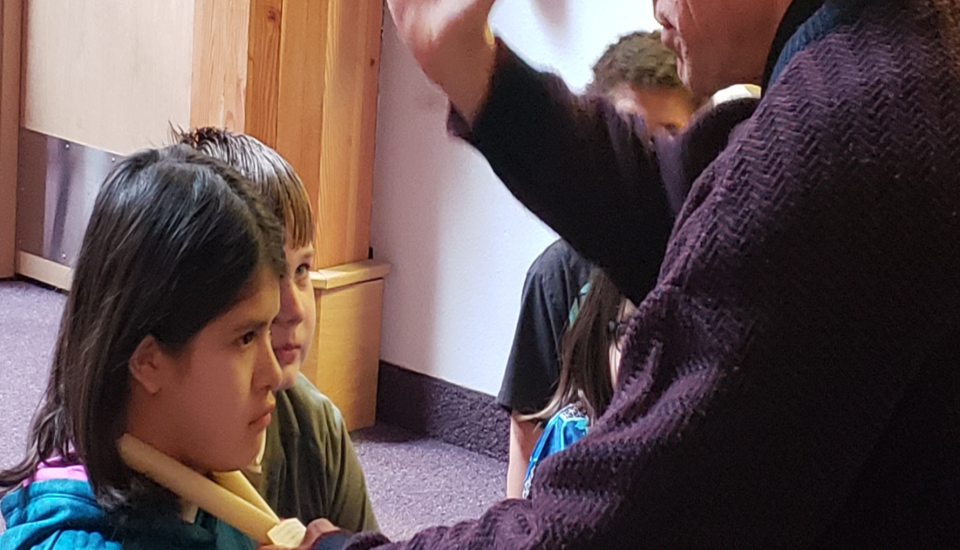 Church of St. Anthony, New Town
---
The Black & Indian Grant has helped the Church of St. Anthony in New Town to provide many different opportunities for our students. We wanted to offer St. Anthony Day Camp this summer from June 18-23, but the group of counselors and chaperones that come yearly at the last minute cancelled out and we were not able to pull it together with such short notice. We did accommodate children from New Town by offering them the opportunity to attend the overnight camp down in Mandaree. This year we will do the camp with our own staff and will need monies to buy a program to use or to help with the day camp supplies and materials. We also will have to provide food and snacks for our children this summer, where before we were given help from the community coming in to present. This year we did not have camp due to Covid 19 at St. Anthony in New Town as well as St. Anthony of Mandaree.

The Church of St. Anthony in New Town also provides Faith Formation classes on Wednesday evenings. We will began with our Pre-registration September 4th and offered root beer floats as the parents do a preregistration. We began in September and go through May. We need to provide teacher and student workbooks, Biblical Movies, prayer incentives and we also provide a small snack for our students in attendance. The grant monies have helped to support these items. We ended last year on May 10th and had a picnic and games. We gave the students statues of St. Anthony at the end of the year. We plan to have our Christmas program after Mass again this year. The children will sing songs and do a play. Monies were used to buy materials for CCD classes and food on Wednesday evenings. St. Nick will come again and pass out goody bags. Last spring we stopped our CCD classes at New Town because of the Covid 19. We are going to use Faith Delivered and begin some on line at home CCD classes. We see that students don't often complete a year of CCD and are not as prepared as we know they should be. At this point it is necessary to try something else. We will be offering CCD classes on line this year to start off with until we know more about Covid 19.

As the year continues on we are hoping to open the Atrium for the Catechist's of the Good Shepherd. We needed to buy supplies for the Level I of Catechist's of the Good Shepherd. There was training available for this particular style of Faith Formation locally in Bismarck and we have sent people to the training. We sent one person for training and they were not able to complete the week due to an illness in the family. More materials were purchased for the atrium and we will be offering classes on Sunday as well as Wednesday evening. We have now extended this to Sunday morning following the 8:30 am Mass. We have bought a few more supplies for our practical work stations.

We continue to prepare adults and children as well for the Sacraments. In order to do so we also have to buy materials and supplies and have used these grant monies for this. We have prepared children for Baptism, First Holy Communion, Sacrament of Reconciliation, and Confirmation. Fr. Roger continues to do Marriage preparation and other classes as well. We are always looking for different materials and ways to teach these Sacraments and continue to build our curriculum of materials to use. We prepared this quarter a child in Baptism, First Reconciliation, First Holy Communion and Confirmation. I am working with contacting parents that would be interested in individualized instruction. I also buy different Sacramental prep materials to buy our library.