May 07, 2022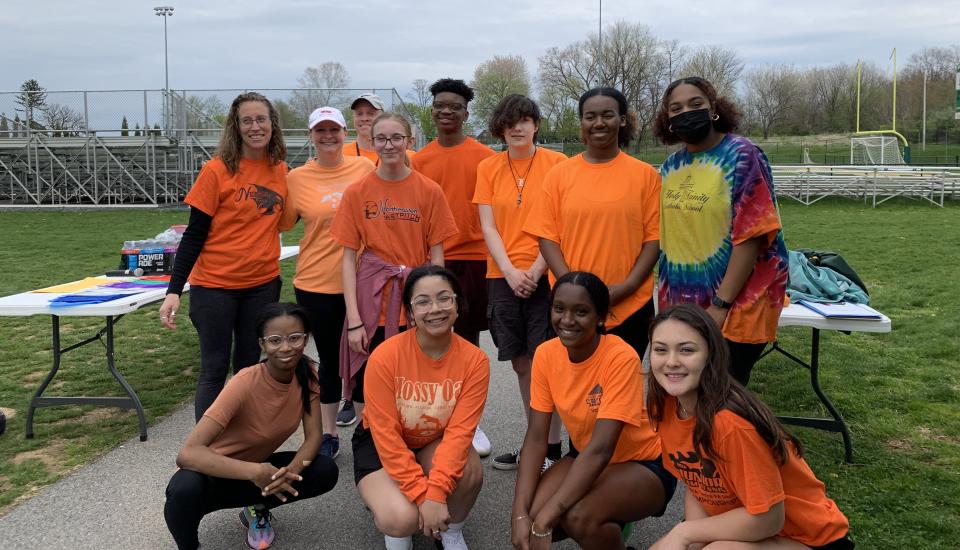 York Catholic Middle & High School
---
York Catholic Middle and High School's Diversity Club is finding ways to share cultures, unite diverse school populations, and spread the message of respect for all students. Under the guidance of business teacher, Mrs. Dynellia Washington, the students meet regularly and recently participated in an outreach event to students not in the club. All students were invited to join the club members as they walked or ran in the Harrisburg YWCA's Race Against Racism. This year's YWCA event was virtual, however, the YC Diversity Club decided to join together at the York Catholic stadium with their fellow classmates and family members to walk the race as one to show true unity.

We are pleased to have Mrs. Washington on staff to bring unique perspectives to our students and encourage open conversations. In addition to her talents as a business teacher, she is also an artist and helped create the Dr. Martin Luther King, Jr. mural in Atlanta Georgia. York Catholic students are enriched by having these experiences and they look forward to more activities with Mrs. Washington and the Diversity Club.

Thank you to the Black and Indian Mission Office for granting York Catholic the funds to supplement teachers' salaries when they share their time and talents with our students outside of the classroom.