January 17, 2023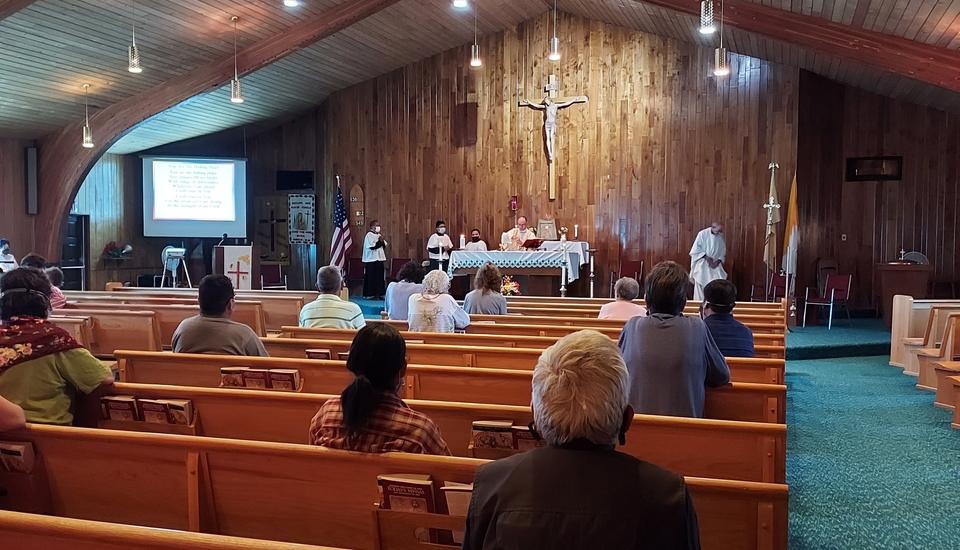 Christ the King Shiprock, NM
---
The famous geological volcanic rock formation called Ship Rock (or in Navajo "Rock with Wings"), towers over a town by the same name in the northeastern part of the Navajo Nation. In this town, Christ is King over all, with His name on the Catholic Church parish serving the Catholics and poor of the area.
Franciscans answered the call of Saint Katharine Drexel in 1902, to serve the Native Americans across this vast territory of the Southwest. A first church was built for the Shiprock town in 1925. It was made of logs, and dedicated as a parish in 1935.
Though the Franciscans have not served in this area since 1986, the Diocese of Gallup continues to strive to serve the Native peoples for whom the Diocese was created. The pastor, who serves here, also serves outlying area parishes and missions in Waterflow and Kirtland.
Due the generosity of the donors of Black and Indian Mission, there continues to be a Catholic presence in this part of the Navajo Reservation. The evangelization, sacramental preparation classes and most of all, the Eucharist, supports the community spiritually. Its people continue to adore Christ the King, with faith as solid as the Rock with Wings, aided by the Black and Indian Mission donors.