September 06, 2019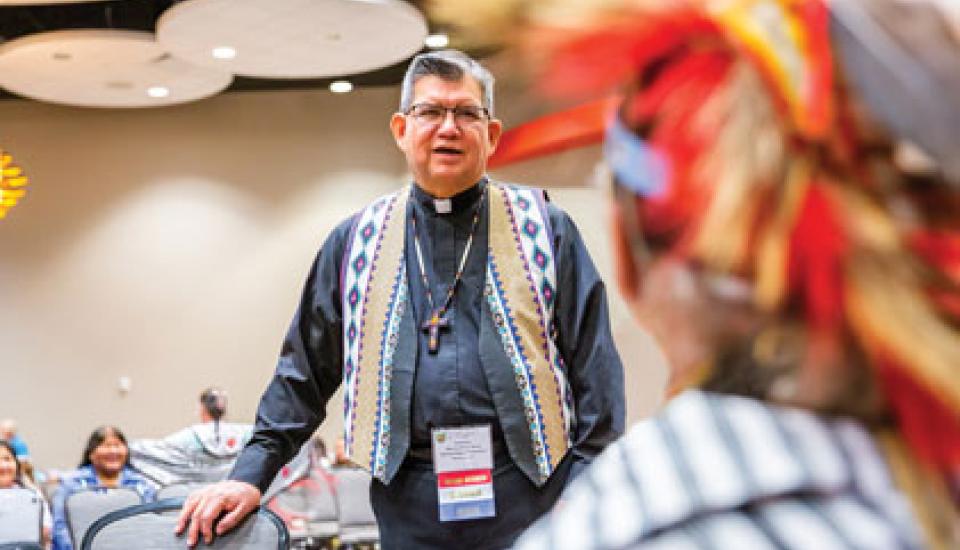 Father Maurice Henry Sands is unique among U.S. priests. To his knowledge, he is the only Native American priest in active ministry who grew up on a reservation. A member of various Michigan tribes, he was raised on Walpole Island (Bkejwanong First Nation), which is located on the border between Michigan and Ontario and is home to Ojibwe, Ottawa and Potawatomi peoples.
Before discerning a vocation to the priesthood, Father Sands worked in accounting and finance in Ann Arbor and Toronto. He joined the Knights of Columbus in 1995, and he was ordained a priest of the Archdiocese of Detroit a decade later, at age 49.
In 2013, Father Sands became associate director of Native American affairs at the U.S. Conference of Catholic Bishops. For the past four years, he has served as executive director of the Black and Indian Mission Office, which consists of three organizations that have historically served the pastoral needs of African American and Native American Catholics.
He recently spoke with Columbia about his personal background and about the broader experience of Native Americans within the Catholic Church. 
Read the Interview with Father Sands about the experience and needs of Native American Catholics today HERE