June 04, 2020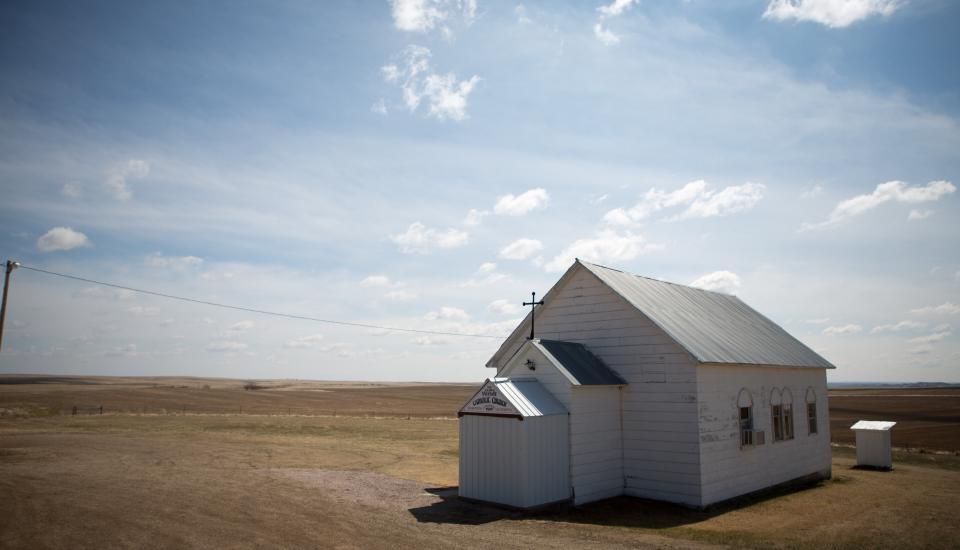 St. Mary's Catholic Church
---
Priests of the Sacred Heart have been serving on the Lakota and Dakota Indian reservations in South Dakota for 97 years. This year, in the wake of the Covid-19 pandemic, they added technology to their ministry.
"With the help of some friends, we developed a website in under 5 days in March and livestreamed all Holy Week Masses beginning with Palm Sunday," said Fr. Mark Mastin, SCJ. "We will continue to do so for Sunday mass, as well as communicate to our six parishes via our website." The new website is https://www.catholicplainsministries.org. The parish also posts information and livestreames Mass on its Facebook page, Catholic Plains Ministry.
This Lower Brule Reservation ministry situated along the Missouri River is a unique parish cluster that straddles two reservations (Lower Brule and Crow Creek) and two dioceses: (Rapid City and Sioux Falls.)
"We minister to the very poorest on the Indian Reservation, where the (novel coronavirus) is now starting to spread," Mastin said. In addition to serving spiritual and religious education needs, the priests of the Congregation of Priests of the Sacred Heart provide programs to feed and clothe and provide some minimal financial support for common basic needs.
Mastin hopes to find outside funding to provide some assistance with emergency food needs. "Our people are becoming desperate for basic essential things. They look to the church for help and do not see it. There are many elderly, especially grandmothers who are raising grandchildren. Many live in windowless and overcrowded homes. We are on lockdown and many do not have access to basic needs of food or supplies or gas. So, we need to be able to help these people in some small way to provide for them basic needs," he said.